Cause, Symptoms, And Cure Of Hidradenitis Supprativa- Know From Dermatologist
November 7, 2019
2019-11-07 5:49
Cause, Symptoms, And Cure Of Hidradenitis Supprativa- Know From Dermatologist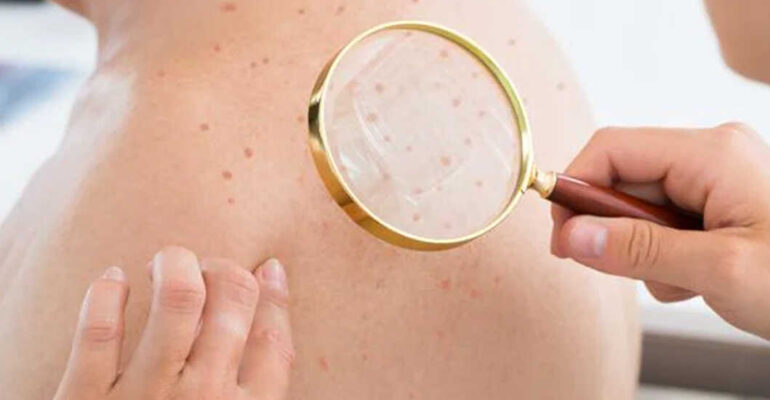 Cause, Symptoms, And Cure Of Hidradenitis Supprativa- Know From Dermatologist
Hidradenitis suppurativa (HS) is an inflammatory disease of apocrine glands. It is a chronic recurrent disease with pus discharge and scarring affecting the intertriginous areas like the axillae, perineal region and buttocks, thighs, etc. HS can have a significant impact on the quality of your life due to its chronic nature.
What is Hidradenitis Supprativa?
HS is an inflammatory disease of apocrine glands (apocrinitis). Thus, it is confined to the skin containing these glands like the axillae, perineal region and buttocks, thighs, etc. It occurs most commonly in the 2nd and 3rd decade of life and is more prevalent in females. It is also associated with severe acne in some cases.
What cause Hidradenitis Supprativa?
The primary reason behind HS is blockage of apocrine glands and subsequent bacterial infection. The obstruction of outflow of secretions leads to overgrowth of the bacterial population, which further initiates the inflammatory cascade to result in pus formation. This, in turn, causes rupture of the glands with the spread of the pustular matter in subcutaneous tissue. The later might heal with the scarring.  Hormonal influences may be responsible for the predisposition of females and post-puberty age group.
What are the symptoms of Hidradenitis Supprativa?
HS is characterized by pus formation in the apocrine glands that appears as painful nodules, pus discharge, scarring and sinus formation in the axillae, perineal region and buttocks, thighs, etc.
Initially, there are painless and mildly itchy subcutaneous nodules in the common sites like axillae and perineum. As the disease progresses, pus starts to discharge and the nodules become painful and may change into an abscess. Sinus tracts are formed at the site of abscess rupture. As these lesions heal, scarring occurs which leads to distortion of the overlying skin. Sinuses may become persistent with exudate releasing intermittently. The unique feature is the presence of comedones (black/whiteheads) on or near the lesion.
What is the treatment in Hidradenitis Supprativa? What kind of antibiotics is given for Hidradenitis Supprativa and for how long?
There are several different treatment options for HS. Hygiene and weight reduction (in obese) is of utmost importance. In acute cases, antibiotics should be chosen depending on sensitivity testing of the pathogen. Antibiotics like tetracyclines and erythromycin are prescribed for two weeks or longer.
Recently, Isotretinoin in a dose of 1mg/kg is used more frequently due to better treatment outcome in many cases. It helps in improving the follicular occlusion.Hormonal contraceptives might be given, depending on the individual cases.
What is the role of LASER or cell therapy in Hidradenitis Supprativa?
These are relatively new treatments with conflicting reports of results. Nd: YAG laser may be used for hair epilation and CO2 laser for surgical treatment of affected areas.
When should I opt for surgery in Hidradenitis Supprativa?
Surgery should be opted for in non- responsive cases. Surgeries like curettage and sinus exteriorization may be helpful in certain cases. However, in severe cases, the whole diseased skin is removed, and skin grafting is performed.
THIS ARTICLE IS AUTHORED BY DR MEENAL MITTAL
She is Assistant Professor at Maharaja Agrasen Medical college Agroha, Hisar, Haryana. She can be reached @ [email protected].