LLLT therapy: Laser Cap for Hair Re-growth 
May 11, 2022
2022-06-10 6:27
LLLT therapy: Laser Cap for Hair Re-growth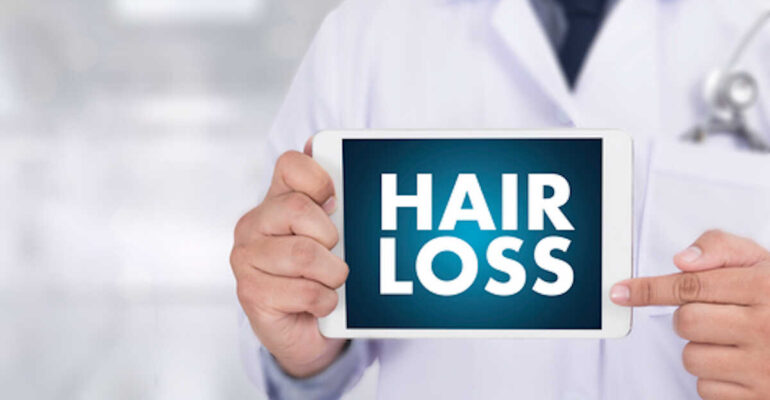 LLLT therapy: Laser Cap for Hair Re-growth 
Low-level laser  (light) therapy, or LLLT is a hair loss treatment in which low-level laser lights are shone directly onto the scalp. This is the underlying technology that laser caps rely on. 
A lot of people come across laser caps, but they hesitate to try them out because they are unsure if they work. In this article, we are going to take a deep look at the underlying technology behind laser cap and discuss whether or not the laser caps actually work. 
What is Low-Level Laser Light Therapy? 
Low-level laser (light) therapy for hair loss was discovered by a Hungarian medical researcher named Endre Mester in 1967 at the Semmelweis Medical University in Hungary. Mester was trying to use lasers to cure malignant tumors in rats. While he was conducting his experiments, he noticed that treating the rats with a ruby laser resulted in faster hair growth and better wound healing in the rats. Although the lasers did not cure the malignant tumors, Mester did accidentally invent the LLLT industry. This LLLT therapy is used in LASER caps.
What is a Laser Cap? 
A laser cap is a cap that looks like a typical baseball cap, except it is filled with laser diodes on the inside. A laser diode is a small semiconductor device that emits lasers when it is pumped directly with electrical current. Laser caps can have hundreds of laser diodes inside of them. When a laser cap is turned on, the laser diodes shine laser light directly onto the scalp. The laser light is usually in the red or infrared frequency. 
Has LLLT Been Scientifically Proven to Be Safe and Effective? 
Over the roughly 55 years since LLLT has been discovered, there have been many clinical studies to prove the safety and effectiveness of LLLT. 
Studies (conducted in 2014, 2019  2020) shows that Laser case especially effective in Female and Male pattern hair loss. However, it takes at least 16-26 weeks to show up results in the form of increase hair density and thickness. 
In 2015, review of 21 studies on LLLT therapy for hair re-growth was done. The reviewing team concluded that FDA approved LASER caps are safe and effective for hair re-growth. done on effectiveness. Here are a few examples of such studies. 
Another review was conducted in 2020, wherein 10 randomized clinical trial on LLLT therapy for hair loss were analyzed. Researchers concluded that LASER caps were effective and safe in male and female pattern hair loss. 
So, yes, there is an abundance of proof that LLLT is safe and effective, and most likely, there will be even more proof in the near future. 
Do Laser Caps Have Significant Side Effects? 
Side effects are a major concern for people who are looking into hair loss treatments. 
After more than 50 years of being used as a hair loss treatment, LLLT still does not have any significant side effects reported. This means that the vast majority of people who use laser caps for hair loss treatment will not see any noticeable side effects. This makes laser caps an ideal long-term treatment for hair loss. 
What should you look for while buying LASER Caps?
The first thing that you for is that laser caps is FDA-cleared. FDA-clearance means that you can rest assured knowing that they are completely safe and comply with all the government's safety regulations. The cheaper options are available, but their safety cannot be assured. 
Kiier's LASER CAP Review
Kiierr's laser caps is FDA approved LASER cap. Company claims to use the most up-to-date science for low-level laser light therapy. 
In other words, Kiierr's laser caps are designed to optimize hair growth based on all of the information about LLLT that has become available through scientific studies over the years. 
You can read customers reviews, and watch video testimonials for Kiierr's laser caps here. There are some before and after photos on the Kiierr's website as well.
How Do Kiierr Laser Caps Work? 
To use a Kiierr laser cap, you just have to wear the cap for thirty minutes every other day with the cap turned on. The laser diodes in Kiierr laser caps emit a 650 nm wavelength of laser light. This light is absorbed by hair follicles in the scalp. Once the light is absorbed, the hair follicles are stimulated to re-enter the anagen growth phase, which is the phase in which hair follicles produce hair. 
Kiierr laser caps also help to improve cellular respiration, oxygenation, blood flow, and cellular repair in skin cells and hair follicles on the scalp. This better cellular respiration helps the hair follicles to work better and better oxygenation and blood flow helps to get more oxygen and vital nutrients to the hair follicles. Having more oxygen and nutrients also helps the hair follicles to work significantly better to produce more hair. 
Are All Laser Caps Equal? 
No, not all laser caps are equal and they will not all produce the same results. There are many different factors that can affect how well a particular laser cap will work. For example, whether or not the laser cap uses medical-grade laser diodes, the amount of diodes, and whether or not the laser cap is FDA-cleared can all impact the safety and effectiveness of a given laser cap. 
Kiierr's laser caps have medical-grade laser diodes, they have 148 or 272 laser diodes, depending on which model you get, and they are FDA-cleared. This makes them ideal for both safety and effectiveness, which is why Kiierr has become one of the top laser cap brands on the market. 
Another major benefit of Kiierr's laser caps is that they are completely discreet. This is because they are designed to look just like a baseball cap and they are black in color. So, you can comfortably wear the Kiierr laser cap almost anywhere and regrow your hair without anyone knowing! 
Does Kiierr Have Money-Back Guarantees or Warranties? 
Yes, Kiierr offers a full money-back guarantee if you are not satisfied with the company's laser caps after 7 months of use. The vast majority of people who buy and use Kiierr products see results within this timeline, however, and want to keep the laser cap. But if, for some reason, you fail to see any hair growth, you can return your laser cap to Kiierr and get all of your money back. 
Kiierr also offers a 2-year warranty on its laser caps. However, this warranty can be upgraded to five years. So, if you want extra protection for your Kiierr Laser cap, you can get it. Because a lot of people use their Kiierr laser caps for many years, a significant number of Kiierr's customers choose to get the extra warranty. 
There's Everything to Gain and Nothing to Lose with Kiierr Laser Caps 
Because there are no significant side effects associated with Kiierr Laser Caps and because Kiierr's offers full money-back guarantees and 2-year warranties with extended warranty options, there really are not many reasons not to try Kiierr laser caps. If you are experiencing hair loss that is making you feel insecure and if you want a solution, then Kiierr could be the perfect option for you. You can buy a Kiierr laser cap here.