What is skin types-know from a dermatologist
June 1, 2020
2020-06-01 7:44
What is skin types-know from a dermatologist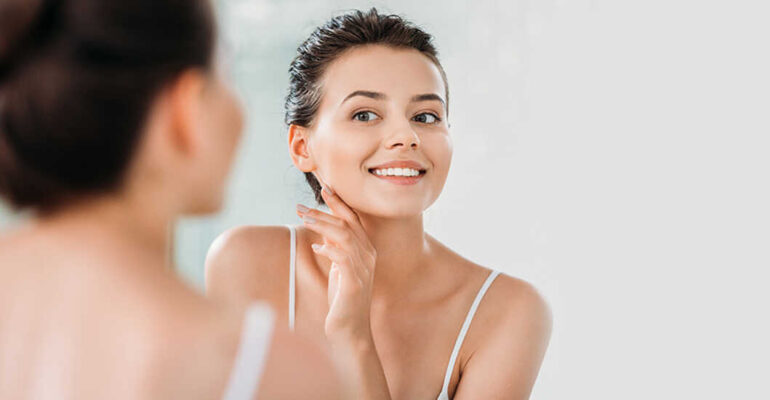 What is skin types-know from a dermatologist
Why should I know my skin type? The idea of skin care varies from people to people. For some, it may be just the washing of the face whereas, for others, it can be regular visits to a beauty salon. Whatever time and money you decide to invest in your face, you need to do it with the understanding of what your skin needs. How can the same face wash do justice to a dry skin type which needs to conserve oil, and also to an oily skin type which needs to remove excess oils? So, taking care of your skin according to your skin type will not only give you even-toned radiant look but also delay the process of wrinkling.
Watch this video to know what is your skin type:
Is tissue paper helpful in skin type test? 
There are numerous varieties of tissue papers available in the market; the result will vary with the oil absorbing capacity of the tissue paper that you are using. Before determining your skin type, wait for at least two hours after washing your face (so that your skin recovers natural moisturising factors removed by the face wash) before you press the tissue paper on your cheeks, nose, forehead and chin. Oily blot suggests that particular part is oily while nothing suggests a normal to slightly dry skin and if you get some flaky residue on tissue paper, this indicates you have moderate to severely dry skin.
What is the implication of understanding different skin types?
Oily skin: If you do not take steps to reduce oil secretions, then you might get pimples, black/white head, and open pores. In the long run, oily skin gets thick and studded with open pores giving the appearance of orange peel. Check out the list of skincare products that can get rid of oily skin.
Dry skin: your skincare regime rotates around moisturising your skin and at the same time use the right kind of face wash that does not strip the natural moisturising factors. Otherwise, your skin will appear dull and fine lines might be more evident. Also, unattended dry skin is more prone to irritation and allergies. Check out the list of products that can get rid of dry skin.
Combination skin: A simple step in your skin care like skipping moisturiser on your T-zone can help in avoiding blackheads on the nose and open pores on your adjoining cheeks. Check out the list of skincare products for combination skin.