8 skin and health benefits of Avocado oil
August 31, 2021
2021-08-31 5:49
8 skin and health benefits of Avocado oil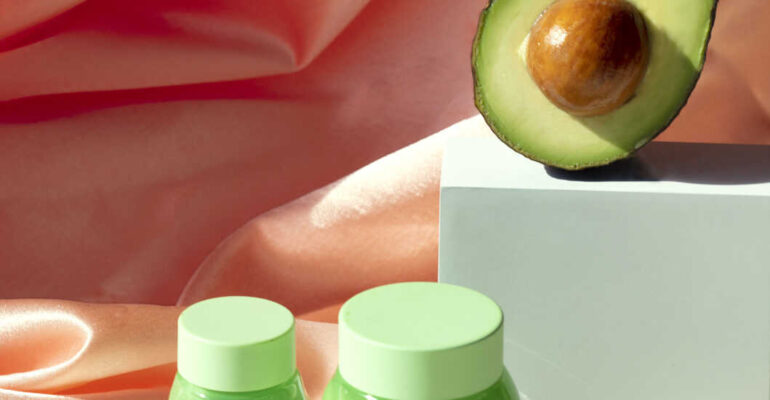 8 skin and health benefits of Avocado oil
"Doctor, what are the skin and health benefits of avocado oil? Can I use it for cooking as well?" Our research on Avocado oil across the journals, not only revealed skin benefits but also a boatload of health benefits; few studies even supported the use of avocado oil to olive oil for cooking.
Here are eight skin and health benefits of Avocado oil endorsed by us:
Moisturiser: Avocado oil has a good moisturizing capacity due its high fat content and this comes with added benefits of Vitamin E and Vitamin A.
Wound Healing: Avocado has been shown to promote wound healing in animal models.
Psoriasis:  Massaging avocado oil regularly might delay flare-up of psoriasis during winters. In a study, cream containing Avocado oil with vitamin B 12 showed sustained improvement in psoriasis as compared to a common anti-psoriatic drug calcipotriol.
Collagen remodelling: Avocado oil is rapidly absorbed by the skin and seeps deep into the dermis. In couple of studies, avocado oil has shown to alter the collagen structure, contributing to anti-aging benefits.
Anti-aging: Avocado oil has anti-aging properties owing to its collagen remodelling effects and anti-oxidants like Vitamin E, Vitamin A, and glutathione.
Hair growth and nourishment: Avocado oil nourishes hair and promotes their growth because of its fat content along with the presence of Vitamin E.
Anti-cancer: Avocado selectively inhibits the growth of cancer cells, and the anti-cancer benefits of avocado has been proven in various studies.
Heart Diseases: Like olive oil, avocado oil is rich in mono-unsaturated fats and is devoid of cholesterol or trans-fats. It has added benefits of phyto-sterols that further lower the risk of coronary heart diseases.
MUST TRY: Get dermatologist assisted skin care regime tailored to your skin, by clicking Questionnaire
Tips on buying and storage of Avocado Oil:
Prefer glass packing to plastic ones.
The bottle should be tinted to prevent the oxidation of oil on exposure to sunlight.
The darker the colour of oil better is the quality, because it indicates preservation of plant pigments in the oil.
Prefer unrefined extra virgin avocado oil to regular ones, because it retains the maximum benefit of the fruit.
For maximum benefit, store the oil in a cool and dry place.
Check out the brand selected by us based on the above criteria in article, Best Avocado Oil For Skin And Hair-Dermatocare's Pick
How to use avocado for skin?
For eating: Avocado oil can be used for cooking in all skin types; it is especially beneficial for patients with high LDL cholesterol and those suffering with coronary heart diseases.  Unlike olive oil, avocado oil remains stable at higher temperature and comes with similar benefits.
On skin: Avocado oil can be used as:
Moisturizer on face: Avocado oil can be directly applied on the face, especially for people with dry and combination skin types. However, people with oily and acne prone skin have to be little cautious because it is mildly comedogenic.
Face pack: 10 drops of avocado oil in any face pack can impart moisturizing and ant-aging benefits.
Body oil: Avocado oil can be used to massage the body; it is used in many spas due to its added benefits of anti-aging.
Hair oil: It can be used as a hair oil to promote hair growth.
Related topics: