Aloe vera and tea-tree oil gel for acne
September 23, 2021
2021-09-23 12:24
Aloe vera and tea-tree oil gel for acne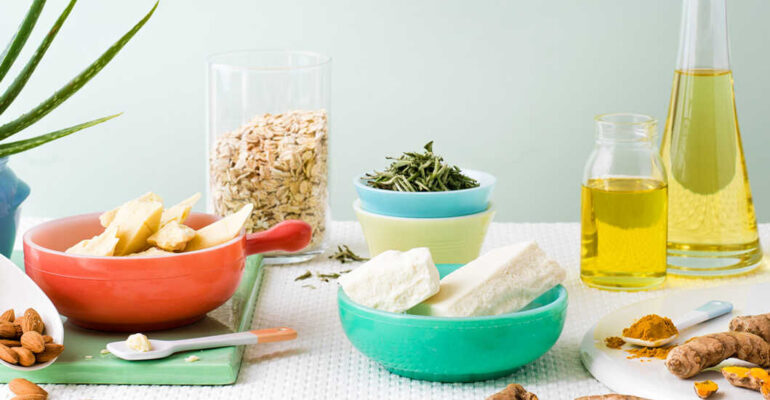 Aloe vera and tea-tree oil gel for acne
Ale vera and tea tree oil are 2 effective remedies for acne.
Aloe Vera is non-comedogenic moisturiser. It help in reducing acne. Aloe Vera also has anti-aging and skin lightening action.
Tea tree oil essential oil has many studies to back up its action in acne. This study support that tea tree oil as efficacious as benzoyl peroxide.
When we combine these 2 super ingredients, a effective acne moisturiser is the result. However, it is important to know how to dilute tea tree oil with Aloe Vera.
How to dilute tea tree oil with Aloe Vera?
Studies show that we can use 5% tea tree oil for acne. I have worked with various combination with my patients. I prefer to start with 1% dilution.
The recipe is super easy. You can have to mix aloe Vera and tea tree oil as shown in video below:
In an amber coloured airtight container mix the following ingredients:
Ingredients
Amount
Brand suggestions
Aloe vera
15 ml
 Best Pure Aloe vera Gel
Tea tree oil
6 to 12 drops for face

18  to 24 drops for body
I have personally used much higher concentration of tea tree oil, and the dilution varies with potency of tea tree oil. You can begin by adding 6 drops for every 15 ml and increase gradually to maximum 12 drops or even higher, provided it does not cause irritation, redness or burning. Contrary to face, the skin of your body can tolerate much higher concentrations, so you can experiment till 24 drops for every 15 ml of aloe vera gel.
How to use Aloe vera and tea-tree oil gel?
Wash your face with the homemade cleanser for oily skin.
Pat dry
Take 2-3 drops of above lotion of your palm and apply small dots on the various parts of face.
Now spread the dots and massage the lotion into your face.
What are the side effects?
This anti-acne moisturiser is mild and tolerated very well, except for those who have sensitive skin. Please do a patch test before first use and discontinue if you experience any redness, irritation or rash.
How to store Aloe vera and tea-tree oil gel?
I preferably use aloe vera gel available in the market that already has preservatives to improve shelf life and easy storage without a refrigerator. Therefore, this homemade anti-acne moisturiser can be easily stored on bathroom self for 30 days or even longer. Just make sure that water does not get into it, or else it might go stale.
What to expect?
This anti-acne moisturiser might help in preventing new acne lesion and heal small existing pimples. However, it is not a substitute for the treatment. If you have few red pimples or pus-filled pimples, then you can put this homemade anti-acne spot treatment on them. In more severe cases and non-responding cases, dermatologist visit is highly recommended.