Basil health benefits- know from dermatologist
May 1, 2016
2016-05-01 10:25
Basil health benefits- know from dermatologist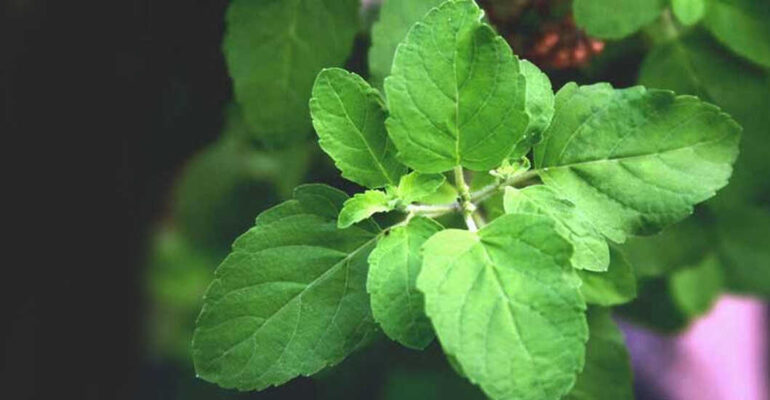 Basil health benefits- know from dermatologist
Tulsi plant has been a trusted remedy for several minor ailments such as common cold and sore throat since time immemorial. Now, research shows that Tulsi health benefits on heart diseases, diabetes, high cholesterol and kidney stones.
In this artilce, I have mainly highlighted the basil benefits for skin and hair.
What are health benefits of Tulsi/Basil?
Here, we are going to discuss the wonders that this herb does for our skin:
Balancing body and mind: Stress plays havoc with your skin. Skin glows in happiness and gets dull and dark in depression. Cortisol hormone is release  released to cop up with tough times. This cortisol leads to dark skin, acne, high sugar, cholesterol and mood swings.
Tulsi helps your body to return to the calm state. It reducing the cortisol levels and by releasing stress relieving neurotransmitters from the brain.
Skin repair and anti-ageing: The anti-oxidants in Tulsi repairs the skin damaged by UV rays, pollution, chemicals, etc. and thus prevents skin ageing. Also, check out Dermatocare reviews on top anti-aging creams
Anti-acne: Tulsi extract can help in reducing pimples.
Oral ulcers: Tulsi helps in relieving pain from mouth ulcers and accelerates their healing.
Teeth decay and pain: Chewing Tulsi leaves can help in keeping teeth healthy and relieves a toothache; no wonder this herb is now commonly added to various herbal toothpaste.
Fungal infection: Tulsi leaves can be directly rubbed on ringworm twice a day, one study shows clearance after continuous use for a month.
Insect bites: Tulsi leaves can be crushed and applied to insect bites on the skin to relieve itching.
How to use Basil?
Basil leaves can be crushed, and its juice could be added to toners or face packs. Secondly, you can put paste of crushed Tulsi leave over oral ulcer, aching tooth or fungal infection.
You can add Tulsi or basil leaves to ginger or lemon tea. This has detoxifying and rejuvenating benefits.
What are side effects of Tulsi?
Tulsi might decrease fertility and sperm count. Tulsi should be avoided during pregnancy or if you are planning baby.  Tulsi increases bleeding tendency and should be stopped at least two weeks before surgery.
People of which skin types can use Tulsi?
All skin types can draw benefits from Holy Basil leaves.  However, patch test should be done before using the Tulsi extract for the first time on skin, especially if you have sensitive skin.