Best Anti-ageing supplements: Dermatologist research
August 16, 2021
2022-05-20 10:30
Best Anti-ageing supplements: Dermatologist research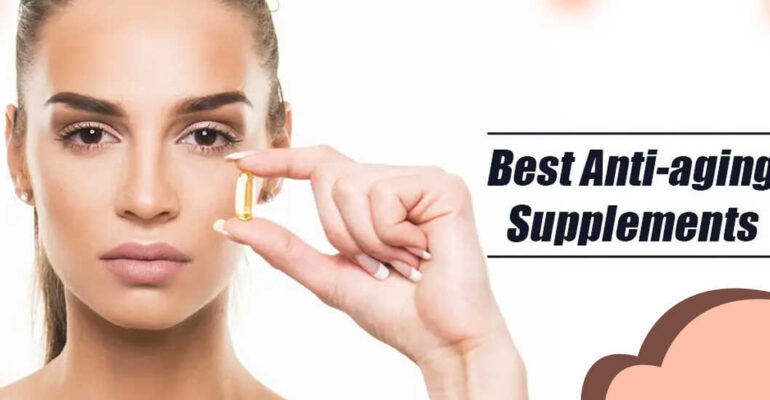 Best Anti-ageing supplements: Dermatologist research
Doctor, which is the  best anti-ageing supplements?
Our body is constantly battling against stress that comes in the form of
diseases
unhealthy diet
mental tension
under sleep
exposure to chemicals etc.
Stress leads to the generation of harmful reactive oxygen species(ROS). Anti-oxidants helps in removing these harmful ROS and delay the ageing process. Therefore, there is no doubt you need antioxidants daily. In this article, I have covered following topics:
Composition of best anti-ageing supplements
Best brand of anti-ageing supplement in India, US, UK and India
Food with high antioxidant value
Composition of best anti-ageing supplements
If you have already tried looking for anti-ageing supplements yourself, I am sure, you might be confused which one is best. I have listed below ingredients(efficacy is proven by research) to look for in the best anti-ageing supplements:
Marine Collagen:
There are many studies that support the positive effects of collagen supplement on the ageing skin.
In a 16-week study conducted in Texas in 2007 marine collagen supplements (along with Vitamin C and Zinc) were given to females. Improvement was seen in overall facial appearance, radiant complexion, peri-ocular wrinkles, visual and tactile roughness, and mottled hyperpigmentation.
Natural anti-ageing supplements:
Nature is bubbling with anti-oxidants. Many of them have studies to support their role on anti-ageing. Hare are the ones you can look for in your anti-ageing supplement:
Camellia sinensis
lemon oil
green tea
coffee arabica
silymarin
polypodium leucotome
ginseng
rosemary
gingko Biloba
resveratrol
aloe vera
pomegranate
soybeans
curcumin
Vitamins:
Vitamin C, Vitamin E, Vitamin A are vitamins with antioxidant action.
Minerals:
Among minerals, copper and selenium help is anti-aging of skin. (source)
Phytoceramides:
They help in increasing hydration of skin (source). Use if your skin is excessively dry.
Miscellaneous:
L-carnosine, Coenzyme Q10, Alpha Lipoic acid are some other anti-oxidant that can help in reversing the damage caused on by UV rays, pollution, disease, unhealthy diet etc. (source).
BOTTOM LINE:
When you go for buying anti-aging supplements, make sure that they contain all of the above.
Best Anti-ageing Supplements
Organic India Triphala Herbal Supplement
Ideal for organic lovers
Available in
India amazon.in
United Kingdom: amazon.co.uk.
Tripahal has the highest antioxidant content of 706 mmol/100g. It is an Ayurvedic remedy that is commonly used in India household for the variety of ailments. It can be taken after consultation with your doctor. It is
Dried Amala candy or capsules
Amala candy is tasty way to incorporate antioxidant rich food. It is rich in anti-oxidant particularly vitamin C.
Can be used without asking doctor, if you are healthy.
Available @
Food with high antioxidant value
Interestingly, the scientist found out that antioxidant content of food derived from animals was considerably lower(source). Among plant-based foods, herbs, berries, spices and traditional medicines topped the list.
There is a lot of information on the internet regarding the anti-oxidant rich food. However, the scientific proof lacking to support them. Therefore, we decided to find an authentic source.
Study was conducted in 2010 to find the antioxidant content of around 3100 food item. They analysed the antioxidant content in mmol/100 g of easily available food.  Here is what they found:
Antioxidant value more that 100mmol/100g:
Triphala: 706
Amalika: 301
Clove,dried, whole and ground: 277.3
Dried Amla(Indian gooseberries): 261.5
Arjuna:150
Mint leaves, dried: 116.4
Anti-oxidant value between 50-100 100mmol/100g:
Cinnamon, dried ground: 77
Oregano, dried ground: 63.2
Thyme, dried ground: 56.3
Antioxidant value between 20-50 100mmol/100g:
Dried Bilberries: 48.3
Rosemary, dried ground (44.8)
Saffron, dried ground (44.5)
Sage, dried ground (44.3)
Bay leaves, dried: 27.8
Nutmeg, dried ground: 26.4
Walnuts with pellicle: 21.9
Dill, dried ground: 20.2
Ginger, dried: 20.3
Antioxidant value below 20 mmol/100g
Dried plums: 3.2
Prunes: 2.4
Blueberries jam: 3.5
Dried Dates: 1.7
Dried Apple: 3.8
Pomegranates: 1.8
Espresso coffee: 14.2
Pecans with pellicle: 8.5
Sunflower seeds: 6.4
Basil, dried: 19.9
Dark chocolates(higher the cocoa higher is anti-oxidant): 7-15
Kindly note the above anti-oxidant value is of uncooked food. Cooking can alter the above values.