3 Best Aloe vera gel without harmful additives I Dermatologist pick
August 19, 2021
2022-12-07 5:41
3 Best Aloe vera gel without harmful additives I Dermatologist pick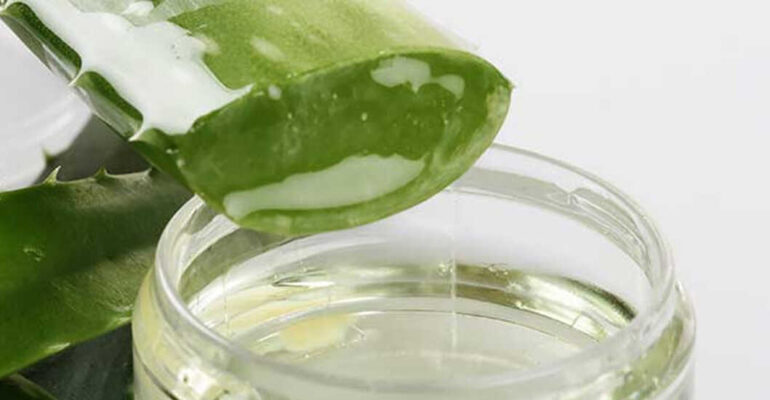 3 Best Aloe vera gel without harmful additives I Dermatologist pick
Are you looking for a dermatologist-recommended Aloe Vera gel?
As a dermatologist, I love using aloe vera gel for myself and my patients. Do you know why? Aloe vera is one of the most potent skin-repairing herbs. It is rich in
minerals (zinc, magnesium, and selenium)
enzymes (catalase and superoxide dismutase)
amino acids (cysteine, anthraquinones)
vitamins (B2, B6, E and C).
Aloe vera extracted at home is best. But it goes stale without refrigeration. Therefore, the dermatocare team scanned the ingredient list of common aloe vera gel brands available in India, the US, the UK and Canada.
Many famous brands have chemical ingredients in the form of harmful preservatives, colors, thickeners, or additives. I am sure you would not like to put a chemical on your skin under the cover of a natural product.
Most popular aloe vera gel brands in India use acrylate as a thickener and have Parabens as preservatives. We are listing only three brands that fulfil all the above criteria of dermatologist-recommended aloe vera gel.
WOW Aloe Vera Gel
Mamaearth Aloe Vera Gel
The rest of the brands listed below have the following standard features:
99.75% aloe vera gel
Xanthan gum is the thickening agent.
Potassium sorbate as a safe preservative
Has tinted packing
Earth's Daughter
Available online in and
INGREDIENT LIST: Certified Organic Aloe Vera (99.75%), Citric Acid (preservative), Ascorbic Acid (Vitamin C), Potassium Sorbate (preservative), Xanthan (plant-based thickener)
Green Leaf Naturals
Available online in:
INGREDIENT LIST: Cold-Pressed Organic Aloe Vera (99.75%), Citric Acid, Ascorbic Acid, Potassium Sorbate, Xanthan
Amara Organic