5 Cosmetic Treatments To Combat Aging
May 25, 2023
2023-05-25 10:52
5 Cosmetic Treatments To Combat Aging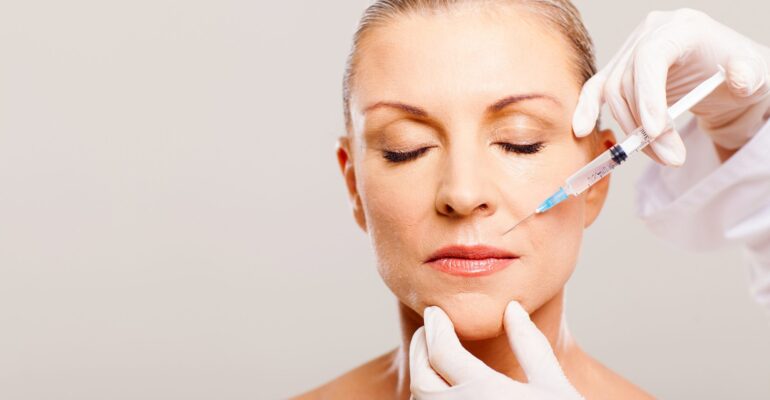 5 Cosmetic Treatments To Combat Aging
Your skin ages as you get older and may develop issues such as wrinkles, thinning, or sagging. Age may be the main contributing factor, but genetics, the environment, and your lifestyle may also play a role. Aging is inevitable as you can't stop time, but you can take measures and treatments to prevent and reduce it.
Currently, anti-aging treatments are available for both men and women worldwide and have been in great demand in recent years. As such, the cosmetic and skin treatment industry expenditure is estimated to reach USD$10 billion by 2026. While safe and reliable, they also have risks you should know before undergoing a specific procedure. Below are five common cosmetic treatments for aging skin, their benefits, and the potential risks involved:
1. Facelift 
Traditional facelift is among the most popular anti-aging treatment methods in women. Previously, it involved tightening the skin, but due to advanced technology, it now repositions the skin, fats, and muscles. It's mostly recommended for people between the age of 40 to 70 since they have some skin elasticity.
This surgical procedure involves the removal of excess skin and tightening facial muscles to give your face a youthful appearance. You may experience potential side effects such as infections, fever, abnormal discharge, or pain and tenderness in the area. A
costs about USD$8,005, depending on the surgery hospital and treatment plan, and may last five to 10 years.
2. Botox injections 
Botulinum neurotoxin therapy, or Botox, is a chemical substance injected into the skin to relax facial muscles and reduce wrinkles and fine lines. Botox blocks nerve impulses to tissues when injected into the muscles. Hence, the chemicals reduce muscle activity, producing smooth, younger skin. Although the treatment prevents wrinkles from developing or worsening, it doesn't have a recovery time, and you may take a week or so to see the effects.
It's the top nonsurgical cosmetic procedure worldwide, with over 6.2 million procedures performed in 2020. Despite being considered the best anti-aging treatment, it has possible side effects, including drooping eyelids, headaches, and dry eyes.
Botox treatment costs depend on the total units you get, as one costs between USD$9 to USD$15, and most dermatologists administer 10 to 50 units depending on the patient's history and needs.
3. Laser skin resurfacing 
Laser skin resurfacing suits patients experiencing wrinkles, acne, or scars due to sun damage. Also known as light therapy or laser peel, the procedure uses light or laser to remove the skin's outer layer and stimulate new skin cells' growth.
The possible risks involved when using laser resurfacing include swelling, scarring, infection, and skin discoloration, which are temporary and can be resolved within hours or days. As a result, 52% of females prefer this cosmetic procedure because it smoothens wrinkles, tightens the skin, and is the least painful and severe treatment.
The cost of laser skin resurfacing depends on the type of laser used. A non-ablative treatment costs USD$1,041 on average for each session, while an ablative treatment costs approximately USD$2,330. However, the total sessions and treatment areas determine the overall costs of the anti-aging treatment.
4. Chemical peels 
A chemical peel is a cosmetic procedure that uses a chemical solution to remove the skin's outer layer to reveal smooth and younger-looking skin. This unique technique has key benefits, including reduced wrinkles, facial lines, dark spots, and age patches. In addition, the chemical peels away damaged or dead skin cells and allows the growth of healthier and younger skin.
Possible side effects of chemical peels include numbness, burning sensation, increased skin sensitivity, and scabbing. An average chemical peel treatment costs USD$250 to USD$700 for a single session. Deep peeling may reach up to USD$1,000 per session. Once the treatment is done, it's advised to wear sunscreen since your skin is fragile and sensitive to the sun.
5. Microdermabrasion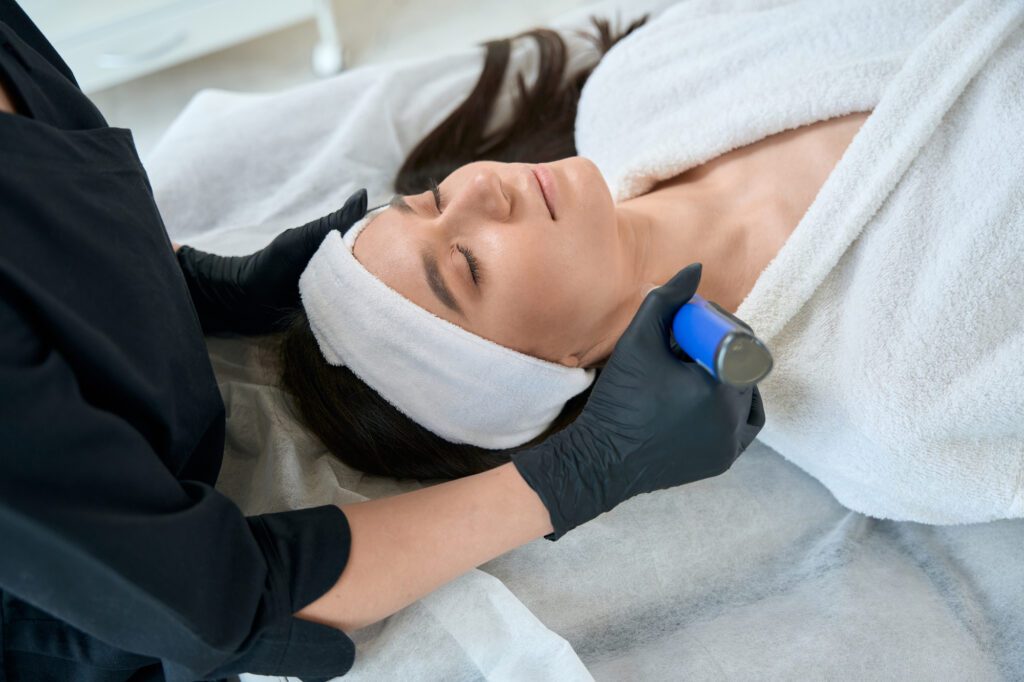 Microdermabrasion is a non-invasive anti-aging treatment that renews the skin texture and tone. It involves using a special tool or applicator with a coarse surface to remove the skin's thick outer layer and restore its youthful look. It also stimulates collagen production and is a good skin treatment option for people with skin problems and active lifestyles looking for an anti-aging solution with minimal or no effects.
Its possible side effects include redness, swelling, or mild tenderness, lasting a few hours after the treatment. The cost of a microdermabrasion treatment depends on your dermatologist's fees and the demographic location. The average treatment cost USD$167 in 2020, making it one of the most affordable skin treatments with minimal side effects.
Conclusion
Aging is a natural and inevitable process that no one can escape from. However, there are cosmetic treatments like microdermabrasion, chemical peel, laser skin resurfacing, and facelifts that you can seek to reduce facial aging signs and make your skin youthful and healthy. Consult your dermatologist or a medical practitioner on the best skin treatment for you. These anti-aging skin treatments will help you regain a healthy and youthful appearance that lasts for a long time.