Face pack for glowing skin
September 23, 2021
2021-09-23 13:26
Face pack for glowing skin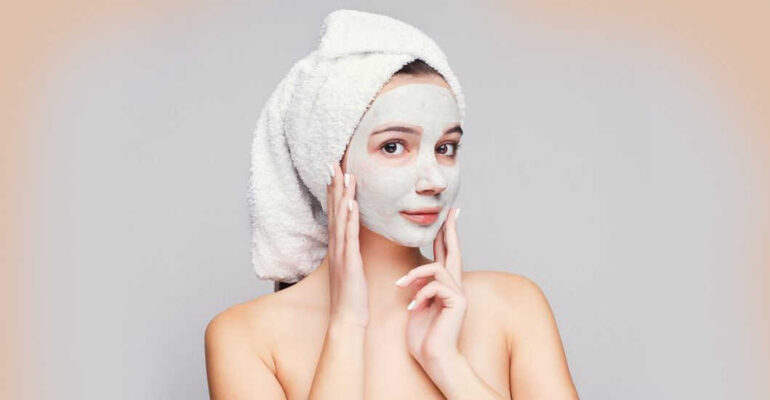 Face pack for glowing skin
"Doctor, how to get glowing skin instantly?"
Whether you plan to go on a date or attend a party or just want to do quick pampering of your skin, homemade face pack is just the right option. It contains easily available skin-lightening, skin repairing, soothing and anti-ageing ingredients in the base; that is customised for oily and dry skin types.
So, are you ready to get an instant glow on your face in dermatologist way? Read further for the recipe!
How to make face pack for glowing skin?
INGREDIENT
QUANTITY
Chickpea flour (besan) for oily skin or Oats for dry skin.
2 spoons
Yoghurt/buttermilk for oily skin or milk cream (malai) for dry skin.
1 spoon
Turmeric to impart golden glow beside lightening your skin.
1/2 spoon
Honey
1/2 spoon
Aloe vera for

skin rejuvenation

1/2 spoon
Mashed papaya
1 small slice
Coffee for anti-inflammatory benefits
1/2 spoon
Rose water
Enough to make a paste
Recipe video
Where to buy these ingredients?
The benefits of the face pack depend on purity of the ingredients used. Here are few brand recommendation:
For Aloe vera, click Best Organic Aloe vera
For Rose water, Click Best Pure Rose water
For turmeric, click Benefits of turmeric
How to use this face pack for glowing skin?
Do a quick patch test in case you have a sensitive skin type by applying a small amount of face pack near your jawline. If it is well tolerated, then you can proceed to apply it to the rest of your face.
Apply the face pack on your face in an upward direction and leave until dry.
To remove, wet the face pack and massage it thoroughly but gently to scrub the dead skin.
Rinse your face thoroughly to see the natural glow on your face.
How often can I use face pack for glowing skin?
This face pack imparts an instant clean and smooth look with the golden glow of turmeric. It is also safe to use once or twice a week on a regular basis.