Glycerine Toner For Dry Skin
September 23, 2021
2021-09-23 13:05
Glycerine Toner For Dry Skin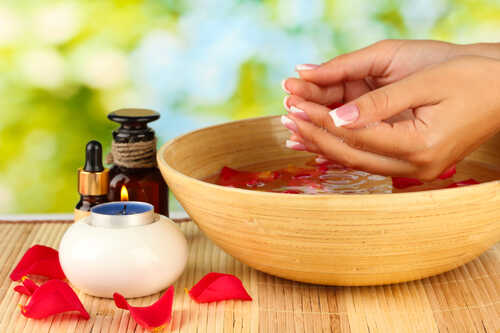 Glycerine Toner For Dry Skin
Dry skin does not need a toner per se, because the main function of a toner is to remove oils. However, this homemade skin toner for dry skin can cleanse, soothe and hydrate dry skin with the help of:
Glycerin is humectant that works by absorbing moisturiser from the environment and delivers it to your skin.
Rose water provides the water component to glycerin for delivering into skin, besides providing calming and anti-aging benefits.
So, are you ready to try this super easy recipe?
How to make?
In a tinted glass bottle (ideal choice) mix the following ingredients:
Watch this video for demo:
How to use?
Wash your face with this  homemade face wash for dry skin,
Take a small amount of toner on cotton and wipe your face.
Make sure you spend more time on your T-zone.
Repeat until you don't get any residue on the cotton.
Use twice daily after washing your face in morning and night.
You can also use this toner to wipe off extra oils during the day, but avoid washing your face more than 2 times a day.
How to store?
Ideally, the above home based toner should be kept in a glass tinted spray bottle. However, you can also use any airtight plastic or glass bottle and store it in cool dry and dark place. It can stay at room temperature for 21 to 30 days or even longer.
What are the side effects?
This homemade skin toner for dry skin is unlikely to cause any side effects; however, those with super-sensitive skin might experience some reactions. Therefore, cautious use is recommended. Glycerin imparts a little sticky and warm feeling on the application, you can either reduce its concentration or completely omit it.
Why there is no need to add many active ingredients in toner?
There is no need of putting fancy ingredients like mint leaves, green tea, oranges, strawberries, etc. in the homemade toner as mentioned in most of the recipes over the web. Your skin cannot tolerate too many active ingredients; they can do more harm than good. Instead, I recommend restricting the use of active ingredients in night moisturiser that can act on your skin without the influence of environment.