Holiday Skincare Tips
September 1, 2021
2021-09-01 8:21
Holiday Skincare Tips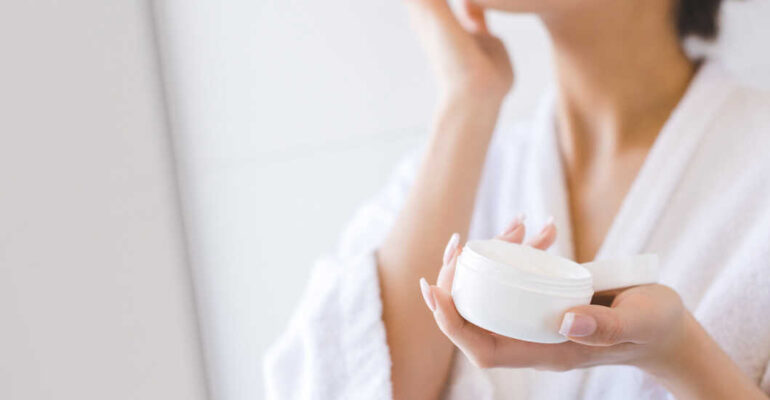 Holiday Skincare Tips
Holidays are rejuvenating for the body and mind, but can be stressful for your skin because it has to bear the wrath of UV rays from the sun leading to sunburn, rashes and out breaks of sensitivity; besides getting dehydrated and tanned. This is true whether you are going to:
Hill stations because UV rays intensity increases by 4% per 1000 feet above sea level and more so in snow because snow reflects 85% of UV radiations.
Deserts because sand reflects 25 % of UV radiations.
Beach because water effects up to 100% of UV radiation.
You all must be wondering which skincare tips should be followed to gain even-toned and flawless skin back after holidays? Let us ask this question to the pioneer of aesthetic dermatology, Dr Malavika Kohli. Dr Malavika is the director of Skin Secrets Cosmetology Centre, in South Mumbai. She has been a consultant with premier events such as Lakme India Fashion Week and Ponds Femina Miss India Contest. She regularly conducts workshops on aesthetic procedures and has presented lectures across the globe.
Dermatocare: Holidays are always detrimental to skin, which skin care products one should use to minimize the damage?
Dr Malavika: Moisturization, UV protection, exfoliation and skin repair are the basis of skin care regime during holidays. Here are some suggestions:
Use light exfoliating face wash to prevent build up.
A good sunscreen > 50 SPF, with a physical block (zinc/titanium dioxide) should be used every 2 hours when outdoors.
Avoid heavy make up on holidays; use a BB cream instead.
To rejuvenate and repair your skin, use vitamin C serum with concentration of >10% (ideally 20%) regularly before, during and after return from holidays.
A hydrating moisturizer to replenish the water loss due to pool/beach activity might be needed if your skin feels dry at the end of the day.
Use body scrub twice a week to exfoliate damaged skin until and unless your skin is sunburned or has rashes. Hydrating shower oil after bathing especially on exposed areas like shoulder, back, arms, etc. is recommended.
To keep the regime simple, you can skip under-eye cream but do not forget to wear UV-A/B protective sunglasses to prevent damage to delicate skin around your eyes.
Dermatocare: What kind of diet do you recommend to rejuvenate skin during holidays?
Dr Malavika: Unlike commonly thought of, right kind of diet can repair your skin from damage caused by UV rays from within; this includes:
Food with high anti-oxidants content like fruits and vegetables. Cool green tea is a good option.
Food with high water content like tomato, cucumber, berries, avocado, melons etc.
Foods rich in vitamin A provides protection, quick heal and repairs your skin. Examples are carrots, papaya, green leafy vegetables, etc.
Increase your water intake by1-2 liters more than normal water intake.
Avoid too much of fizzy drinks; instead binge on smoothies, coconut water, barley water, lime soda etc. to replenish electrolyte loss.
Dermatocare: Are there any home-based solutions to get rid of suntan?
Dr Malavika: Here are few quick home remedies to get rid of suntan:
Apply white sandalwood paste for 10-15 minutes.
You can also use powdered orange peel.
Yoghurt and honey mix is good choice for sensitive skin type.
Oatmeal powder paste can be applied 20 minutes before bath.
Dermatocare: What kind of aesthetic procedure do you recommend to get rid of suntan?
Dr Malavika: The choice of aesthetic procedures depends on skin type of the patient, sensitivity of skin, time and cost factor; they include:
Oxygen facial
Hydrant facial which infuse products for lightening and hydration
Azelic acid/ Clare peel
Dead sea facial
Mesotherapy with Perle de caviar products and vitamin C etc. that helps to exfoliate and hydrate.
In this video, Dr. Malavika speaks on after beach skin care in an event organized by Vogue.