Home remedies for acne scars overnight
September 27, 2021
2022-06-28 11:12
Home remedies for acne scars overnight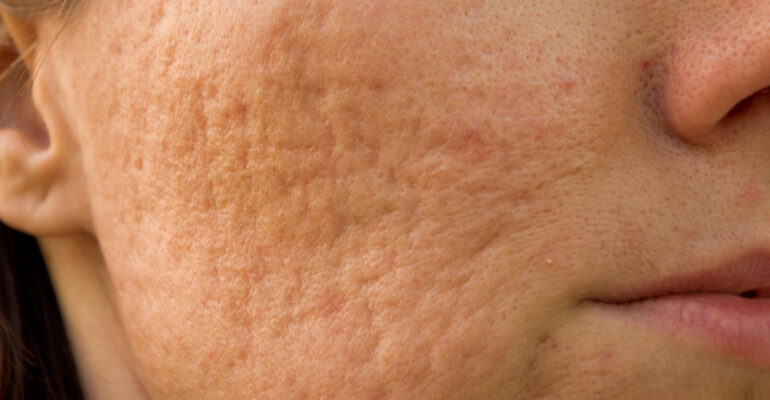 Home remedies for acne scars overnight
Doctor, is there are home remedy to vanish acne scars overnight? No, none of acne scar removal cream or natural remedy can remove scar overnight. They work on the fresh scars less than 3 months olds, that too gradually.
Scars leave a big mark on the self-esteem especially if they are on the face. The scar on the face of my 6-year-old son prompted me to research on natural ingredients that have studies to back up their efficacy in scar removal.
Well, to my surprise many studies support the role of natural ingredients in promoting wound healing and scar reduction from acne. Read further to know the recipe of homemade natural scar removal cream made with these proven natural ingredients.
How to make?
Mix and store these ingredients in DRY air tight container:
| | |
| --- | --- |
| Aloe vera gel from market | 2 tablespoons |
| Calendula oil | 1 ml |
| Sesame oil (optional, omit in acne prone skin) | 1 ml |
| Turmeric essential oil | 5-15 drops |
| Green tea oil | 5-15 drops |
| Helichrysum essential oil(optional) | 5-15 drops |
| Rosemary essential oil (optional) | 5-15 drops |
| Sea buckthorn oil (optional) | 5-15 drops |
Sesame oil has a strong smell and can cause pimples in acne prone skin. So, omit this if you want to use this product to reduce acne scar on face. Similarly, if you want to keep your budget low or if your skin is sensitive, you can omit Helichrysum, rosemary and sea buckthorn oil.
How to use?
Apply a small amount of the homemade scar removal cream at night on the scar. Massage it to aid in the penetration of the cream through the thick tissue of scar.
How to store?
You can store this homemade scar removal cream at room temperature for 1-3 weeks depending on temperature or humidity. I usually make small batches, so that I can increase or decrease the dilution of essential oils if needed.
If you can tolerate the scar removal cream well, add more drops of essential oil in successive batches. Generally, it is safe to start with 5 drops of essential oil and gradually increase by 3 drops each time.
If your scar turns red, then you might have to reduce the drops by 3 in next batch.
What to expect?
The acne scar is formed by loss of tissue at a much deeper level in the skin. So, dermatologist give multiple sessions of LASERS extend over 3-6 months to reduce the scars from any cause, may it be acne, trauma or surgery. Considering this, please do not expect that your scars to vanish with this cream. On the other hand, this homemade scar removal cream might help in reducing the scar thickness and gap on regular use. It might be better and safer option than many expensive scar removal creams available in the market.
Why these ingredients?
Turmeric: The active compound in turmeric is curcumin. Studies show that curcumin stimulates the production of the growth factors involved in the wound healing process, and accelerated the management of wound restoration(1) The recent literature on the wound healing properties of curcumin also provides evidence for its ability to enhance granulation tissue formation, collagen deposition, tissue remodeling and wound contraction(2)
Aloe vera: Aloe vera has anti-inflammatory and antimicrobial activities; stimulate cell proliferation, collagen synthesis and angiogenesis; promote wound contraction (3) AV gel is the most valuable product for the treatment of skin lesions, being composed of a water fraction (99–99.5%) and a solid fraction (0.5–1.0%) containing several biologically active compounds, such as soluble sugars, nonstarch polysaccharides, lignin, lipids, vitamins (B1, B2, B6, and C), enzymes (acid phosphatase, alkaline phosphatase, amylase, and lipase), salicylic acids, proteins, and minerals (sodium, calcium, magnesium, and potassium) (4) There are many studies that show the wound healing benefits of aloe vera. (5)
Calendula officinalis: In vivo trials show that the topical application of C. officinalis promotes the healing of acute wounds and burns in rat models by reducing the epithelialization time and increasing the wound contraction, collagen content, and blood vessel formation (6). The topical application of the C. officinalis gel at 7% significantly improved the collagen production compared with the control and placebo groups.(7)
Sea buckthorn oil: This oil promotes in wound healing as shown in these 2 studies( 8,9)
Green tea extracts: 0.6% green tea in Vaseline showed some role in promoting wound healing in one study(10)
Rosemary essential oil: The results of one study indicated that the essential oil of Rosmarinus officinalis was the most active in healing diabetic wounds and provide a scientific evidence for the traditional use of this herb in wound treatment (11)
Besides, this there are studies to support the role of honey, Emu oil, Hibiscus sabdariffa L., Helichrysum essential oil, etc in promoting wound healing and scar reduction.