How to choose the right foundation?
September 1, 2021
2021-09-01 7:48
How to choose the right foundation?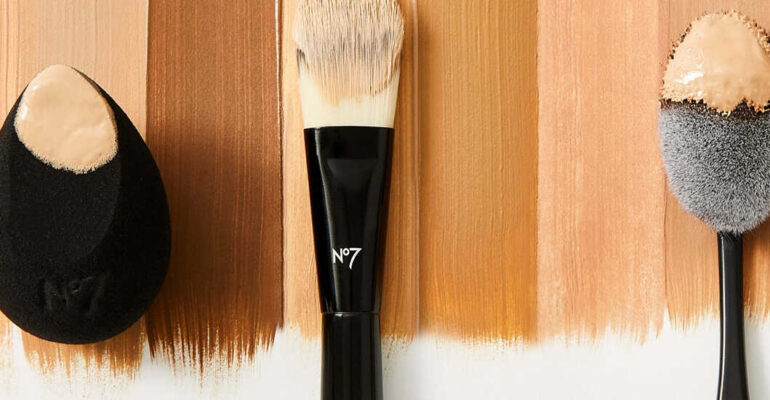 How to choose the right foundation?
"Doctor, how do I Choose the Right Foundation for my skin?"
Editor's Notes: Well, being a dermatologist I am novice to the field of make-up and how I wish we could just get the right expert to answer this question. We have Anamika, make-up expert who has reviewed hundreds of make-up products, to suggest make-up tailored to skin type. Anamika is the founder of a leading make-up blog of India wiseshe.com and will answer how to choose the right kind of foundation for your skin type. Over to Anamika!
No matter how much you ace the art of make-up application and create various looks from subtle to dramatic but if your base makeup is wrong then nothing will look right. Thankfully due to the competitive cosmetic market we have a huge pool of foundations to choose from but choosing the right one is not as easy as it might just look.
Let us begin with some key tips:
Foundation helps even out complexion and makes your skin flawless, not to make you fair as misunderstood by many.
SPF content in foundations is good for day time, but for night foundations with SPF content is not suited much as in photographs it may look flashy and make your face appear like a disco ball.
Foundation shades that completely a blend in with your skin is the best suited, for this try testing the foundation under day light in the middle of your jaw line.
How to choose foundation for oily skin type?
Oily skins tend to get shinier very soon, and heavy caked up makeup is not best choice for such skin types. Mineral Foundations and Pressed Powder Foundation are best of oily skins. They offer light to medium coverage and perform best with a kabuki brush. You can alternatively use a wet sponge with pressed powder foundation for more coverage. Mousse and whipped foundation are great for oily skins too, they are little costlier but the outcome they give is fabulous.
Related Topic: 15 Tips On How to Get Rid Of Pimples- From a Dermatologist 
How to choose foundation for dry skin type?
Dry skins are less hydrated and keeping them moisturized is a must. For such skin types, stick foundation, cream foundation and liquid foundation perform the best. While a liquid foundation offers light to medium coverage, cream foundations and stick foundations offer medium to full coverage. However a wet sponge can be used for application, but I would always prefer using a flat buffer brush or a stippling brush for the best blended flawless look.
Related Topic: 3 Effective Steps to Tackle Your DRY SKIN from Our Dermatologist
How to choose foundation for combination skin type?
Choosing the best foundation for Combination skin type gets a bit tricky; cream foundations and pressed powder foundation may serve to be the best. In case you opt to choose cream foundation always ensure to use a compact to set the foundation.
Related Topic: How to Make Natural Face Masks- Know From Dermatologist 
How to choose foundation for sensitive skin type?
Sensitive skins are very delicate and for these Mineral foundations work the best.
Related Topic: Best Skin Care Products for Sensitive Skin- Know From Dermatologist 
How to choose foundation for pigmented skin?
Stick foundations are the best bet in foundations for dry pigmented skins since they offer full coverage and perform good to even out skin. You can try cream foundations and mousse foundations for oily pigmented skins.
Related Topic: Skin Care Routine and Treatment for Hyperpigmentation- Know From Dermatologist
I hope this article help you out when you next time to shop for a foundation.