Why Exercise Matters More When You Get Older
March 9, 2022
2022-12-29 6:33
Why Exercise Matters More When You Get Older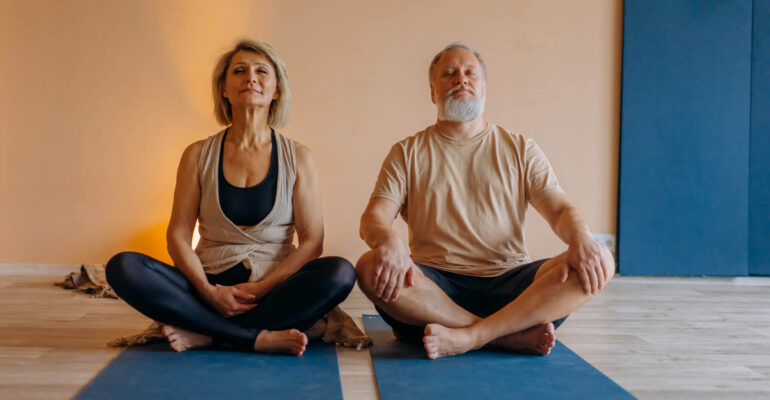 Why Exercise Matters More When You Get Older
Exercise provides numerous health benefits — and yet, most of us remain physically inactive. Research published in BioMed Research International highlights that approximately 21.4% of older adults from all over the world fail to meet the recommended activity levels from the World Health Organization. This insight is alarming, especially as exercise is a health intervention that can lower older adults' risk against various illnesses. Exercise can improve one's quality of life, so even older adults with limited mobility are encouraged to be as active as their abilities and conditions allow.

Exercise is not optional, especially if you're an older adult. So if you want to start your journey towards better health, here's what you need to know about exercise:

Why is Exercise Important for Older Adults?

Exercise is essential for people of all ages. However, its importance is greater among older adults because physical activity can counter the usual effects of aging. In fact, researchers from the University of Nottingham found that exercise can provide physical, mental, and even social benefits for older adults. While the population may be deemed more frail, individuals who exercised regularly experienced better muscle strength and faster gait speed. Their muscles are more developed, so older adults who accomplished strength, mobility, and balance exercises are 32% less likely to experience injuries and falls.

On top of that, exercise has a positive effect on insulin resistance, glucose metabolism, blood pressure, body fat, and metabolic rates. As such, it was found to be effective in reducing the risk of health conditions associated with aging, such as diabetes, heart disease, and cancer.

The study also highlighted that exercise can improve the cognition and mental wellness of older adults. Low-impact exercises, like Tai Chi, can reduce the risk of dementia, while even seated exercises have profound effects on one's cognition. Meanwhile, individuals who accomplished aerobic exercises, resistance training sessions, and alternative exercises had reduced depressive symptoms than their physically inactive counterparts.

Aside from providing mind and body benefits, exercise allows older adults to have more independence. Physically active adults have stronger physical capabilities, so they can accomplish basic activities of daily living without needing assistance.

How Can You Incorporate Exercise Into Your Routine?

When it comes to exercise, it's never too late to start. However, if you're new to the game you need to start with low-impact exercises to minimize strains and injuries. It's also more sustainable to incorporate low-impact exercises into your routine, as they can be done anytime and anywhere you want.

SymptomFind recommends some easy stretching exercises for everyone to try, as they're simple to do but surprisingly effective. You can challenge yourself to stretch at least three times per week, which can increase your range of motion and reduce injuries. Make sure that you hold each position for 30 seconds so that your muscles can be properly targeted. If you're ready to take it up a notch, you can warm up by doing a light jog or by riding on a bike for 10 minutes before capping off your exercise with a whole-body stretch.


Regular physical activity increases your quality of life by enhancing your health, range of motion, mental wellness, and independence. If you want to know how you can further take care of your body, check out more of our articles at Dermatocare as they are a great resource for skin, health, and lifestyle advice.