5 Self-Care Tips To Practice After A Liposuction Procedure 
October 28, 2022
2022-10-28 10:31
5 Self-Care Tips To Practice After A Liposuction Procedure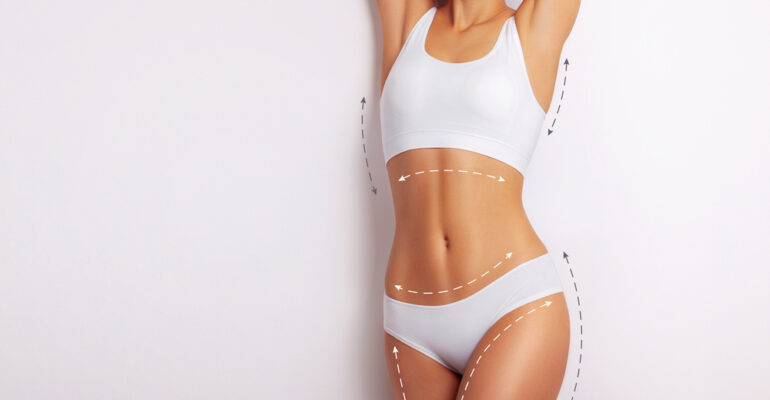 5 Self-Care Tips To Practice After A Liposuction Procedure 
Since cosmetic surgery first gained favor and acceptance among adults of various ages, liposuction has become the second-most popular procedure that people choose. Also known as body contouring, this surgery reshapes parts of the body and has helped many individuals improve their appearance and confidence.
Nonetheless, undergoing surgery comes with a care regimen that should be followed to boost recovery and wellness and to make the procedure more effective. Therefore, after you've had your body restructured and sculpted, you'd do well to implement certain recovery practices to get back to your daily routine as soon as possible.
Here are five self-care tips to practice after a liposuction procedure:
Wear Compression Garments  
After your liposuction, your surgeon will give you compression garments to wear for a few weeks during your recovery process. These are specialized outfits made from durable stretch fabrics, such as nylon and elastane. They're designed to assist your skin in settling into its new contoured shape.
This can then enhance the results of the body sculpting procedure you've chosen, about which you can get more information here. Just as importantly, the garments fit tight onto your body to reduce swelling. While swelling is a normal expectation after liposuction, compression garments can even out the pressure of your surgical area and decrease fluid buildup. This can then improve your comfort levels and let you rest better while you recover.
Eat Healthy Meals 
Since you've undergone surgical changes, it's essential to keep your body refueled and energized by eating healthy meals. A diet full of nutritious whole foods with plenty of vitamins, minerals, and antioxidants can help improve your post-surgical recovery process. It can also reduce excessive swelling and bruising.
Many cosmetic surgeons suggest consuming protein-rich meals for the cells in your skin and muscles to regrow and wounds to heal. These include dark-green leafy vegetables, grains, nuts, salmon, and salt-free lean meat, for instance. If you want to help your immune system fight off post-surgery infections, you can aim for foods that are rich in Vitamin D and magnesium and that are known to be anti-inflammatory herbs. Thus, you can add some turmeric powder to your dinner or include some ginger and lemon in your green tea while you relax.
Rest And Recover While Staying Active 
Getting plenty of rest is vital after any medical procedure, like liposuction. A healthy amount of sleep at night and relaxation during the day gives your body the time it needs to repair itself. Rest also helps fight off potential post-surgery infections and promote new tissue growth for wound healing.
That said, while taking it easy for a while is necessary, it's also important to strike a balance between rest and physical activity. Thus, when your swelling and pain have subsided and you've regained some mobility, try doing some gentle exercises. These can be going for a walk and doing simple non-strenuous stretches to promote blood circulation. Such activities can also keep your newly contoured body toned. Once you've fully healed, you should incorporate an exercise routine into your self-care habits, especially if you've undergone a liposuction procedure as an older adult.
Stay Hydrated  
While hydration should be a part of daily life and self-care, it becomes more essential after liposuction. This is because your wounds need an adequate amount of moisture to heal. Staying hydrated also prevents bacteria from entering your body via your healing skin and causing an infection.
In relation to this, to keep your skin moisturized, take quick warm showers and avoid lying in still bodies of water, such as a bath, to help keep bacteria out. Furthermore, staying hydrated not only means drinking the prescribed daily amount of water for an adult. It also requires avoiding activities that cause dehydration. Therefore, you'd do well to stop smoking or drinking alcohol for at least a month after surgery.
Get A Lymphatic Massage  
There's no better way to practice self-care and relaxation than getting a massage. For post-liposuction surgery specifically, most patients opt for the lymphatic drainage massage. Some cosmetic surgeons also recommend patients to get it as a follow-up procedure once it's safe to do so.
Also known as a manual drainage, this type of massage is meant to lower fluid buildup and prevent scar tissue from forming under your skin. The stroke movements assist your lymphatic system to keep your fluids flowing. This reduces your risk of bruising and scarring around your wounds as they heal. What's more, you can perform the massage on yourself while resting at home and wearing your compression garments.
Conclusion
Taking care of yourself after a liposuction procedure can help speed up the recovery process. It also lowers the chances of post-surgery complications and side effects. You can do this by wearing compression garments and doing gentle exercises. After these, you can take time out to rest, relax and give yourself a helpful tailored massage.
Additionally, at all stages of recovery, you should commit to eating a nutritious diet and maintaining healthy hydration levels. This self-care procedure can ensure that you get the best outcomes from your surgery and you enjoy the comfort of your new body.