Minoxidil or Rogaine: Dermatologist Guide
August 26, 2021
2021-08-26 12:16
Minoxidil or Rogaine: Dermatologist Guide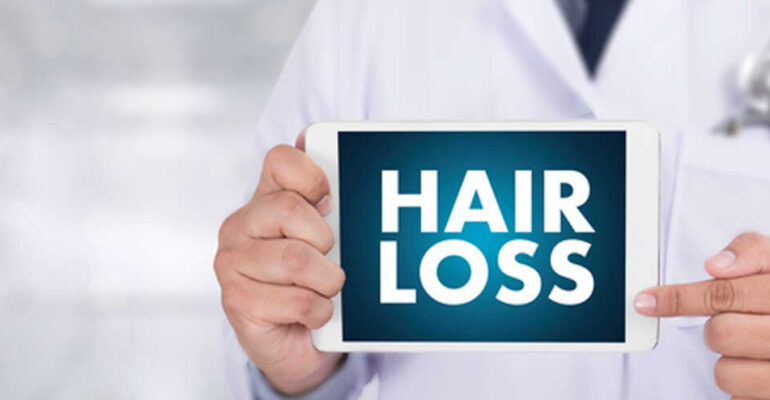 Minoxidil or Rogaine: Dermatologist Guide
"Doctor, how does minoxidil work? What are minoxidil side effects? How should I put minoxidil lotion on my scalp? I have been using minoxidil for years; should I stop it now? Can I start using Rogaine without consulting a doctor?"
Minoxidil is the best bet for hair loss, may it be diffuse or patterned, and may it be in males or females. But the tragic part is that it does not stop hair loss, it only helps in re-growing your dwindling mane. You have to start a hair regrowth diet and vitamins, along with using minoxidil. Read this article to know all about minoxidil from Dr Surbhi. MD skin.
How does minoxidil work?
Studies show that minoxidil increases hair growth by the following proposed mechanisms:
Minoxidil accelerates the shedding of hair in the resting stage (telogen) and initiates the growth of new hair (anagen) in that follicle.  This is the reason that you might experience increased hair fall on using Minoxidil.
It increases the duration of growth or anagen stage, so those hairs get longer and thicker on the application of minoxidil.
It might increase the blood flow to the area by dilating the blood vessels.
Can I use Minoxidil?
Yes! You can, if your doctor prescribes it for you. Here is the list of indications for Minoxidil:
Male pattern hair loss
Female pattern hair loss
Diffuse hair loss
Chemotherapy-induced hair loss
Alopecia areata
How should I apply Minoxidil to my scalp?
I have demonstrated the correct method of applying minoxidil in the following video:
Given below are a few precautions that you should follow while applying Minoxidil:
Use twice a day: It should be used twice daily for maximum results.
Do not exceed 1 ml: Exceeding 1 ml will increase the local and systemic side effects.
Apply on dry hair: The medicine might get diluted on wet hair, and there is an increased chance of trickling down of minoxidil to the face or neck. Do not blow-dry to accelerate the drying of minoxidil solution.
Do not apply on oily hair: The absorption of Minoxidil might decrease on the oily scalp.
Use on the scalp, not the hair: Make sure the medicine is applied on the scalp so that it seeps into and reaches the hair roots.
Start from the centre: Apply the minoxidil solution in the centre of the bald area and spread it to its periphery.
Do not wash your hair for 3-4 hours: Because after applying for the medicine, it takes this much time to get absorbed.
Wash your hands: Wash your hands after using minoxidil to avoid accidental transfer of medication on other body parts.
When can I see hair regrowth after using minoxidil?
Studies show that Minoxidil takes time to work, I have summarised the effect below:
First 1-2 month- Slight increase in hair fall might occur because minoxidil cause dead hair to fall off and then induce growth on new hair in that empty hair follicle.
3-6 months- At around 3 months, hair re-growth begins, which is evident as small fine hair, that eventually grows thicker and longer.
6-12 months: In this period hair growth in length and density, giving better coverage. You may stop minoxidil on obtaining the desired results after consulting a dermatologist. If you stop Minoxidil in case of genetic hair loss, then all the hair gained in 1 year would start falling. i have discussed this aspect in next section.
After 12 months:-You should continue to apply minoxidil if you have Androgenetic alopecia or Female pattern hair loss to sustain the growth of your hair.
When can I stop Minoxidil?
To know the answer to this question, you need the type of hair loss you have. Minoxidil can be stoped in the case of Teleogen Effluvium and alopecia areata after consulting your dermatologist. You should not stop Minoxidil in male Pattern baldness and female pattern baldness, because the hair loss will start again. I have explained this further in the video given below:
What are Minoxidil side effects?
Minoxidil has following side effects:
Local side effects: You might experience tingling, burning, redness or irritation on applying Minoxidil. However, most of the patient develops tolerance after continued use.
Systemic side effect: A headache is common on using Minoxidil; if persistent the lotion might have to be stopped. Rarely, oedema, low blood pressure, rash, hypersensitivity reaction, etc. can occur.
Can I start using Rogaine without consulting a doctor?
Ideally, a doctors' consult should be taken before starting the Rogaine, but here is list of precautions you need to be aware of:
Do not self-medicate if you are a heart patient.
Avoid during pregnancy and lactation.
Discontinue use and report to your doctor immediately if you experience any systemic effect including a headache, flushing, dizziness, fatigue, rash, etc.
If you are on anti-hypertensive, keep a watch on your blood pressure after starting Rogaine.
Do not start if the cause of hair fall is not determined.
Do not start if you do not have the patience to stick with treatment for at least a year and remember your hair loss will revert if you stop the medicine at any time.