Pre-bridal Beauty Tips
September 1, 2021
2021-09-01 8:34
Pre-bridal Beauty Tips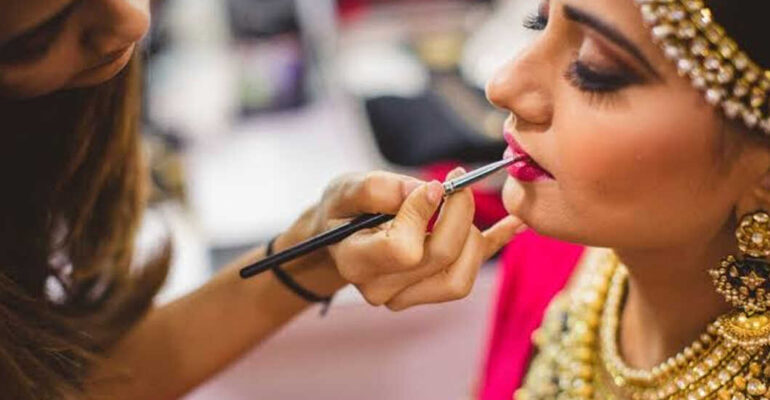 Pre-bridal Beauty Tips
Beauty is not skin deep. While you want to look at your best in your bridal make-up, these beauty tips would help radiate your inner beauty, post and pre-wedding days as well. For radiant and flawless skin, you not only have to follow proper pre-bridal skin care regime, but also proper lifestyle tips.
I have grouped all of them under the following pre-bridal beauty tips:
Yoga and Paranayam:
We strongly recommend yoga and breathing exercises during early morning over gyming or aerobics. This will not only shed some extra fat but will also bring peace and harmony that will be reflected as calmness on your face. Join yoga classes for best results.
Eat healthy meals and do not over-fill:
While eating healthy food is important, it is equally important to avoid crash dieting. Dieting will eventually lead to hair fall, dark circles and dullness on your face. Thus, binge on fruits, veggies, sprouts, yoghurt, besides optimizing on carbohydrates and fat intake. Avoid junk, fried and fast food. Prefer homemade meals now and enjoy the sumptuous treat on your wedding and honeymoon later.
De-stress:
Pre-bridal time, in itself is stressful both mentally and physical. So, don't over-stress yourself, take it easy and enjoy yourself.
Dermatologist appointment:
Most of the time, you visit a dermatologist to fix recent breakouts a week prior to the weeding. However, it is not easy to fix breakouts in such a less time. So, the first thing to be done after your marriage date is fixed is to consult your dermatologist and chart your skin care routine according to your skin type. Start the treatment for skin concerns like pimples, dark spots, open pores, hair fall etc. You can opt for series of mild peels or medi-facials to rejuvenate your skin. Schedule Botox at least a month or two before your marriage, if you wish to stay away from frown lines or crows feet in your photographs.
Skin care routine:
A right skin care routine based on your skin concerns is paramount; I would recommend you take this questionnaire that will help you with the same. But this is not substitute for consulting a dermatologist.
I am highlighting the key points here:
Morning/ AM skin care: Wash your face with creamy face wash in case of dry skin and transparent face wash in case of oily skin types. If your skin is neither oily nor dry, go with creamy one. You can also use non-alcohol based toner, if you have a very oily skin. Make sure you put on sunscreen with SPF 30+, at least 20-30 minutes before stepping out, no matter how cloudy, rainy or sunny it is. Re-apply sunscreen every 2-3 hours. If your skin is oily, prefer lotion based non-comedogenic sunscreens.
Night/ PM skin care: No wonder you might be tired at the end of the day, but make it a point to wash your face accompanied by a night cream. Prefer an anti-oxidant rich peptide based anti-ageing formula to a retinoid-based one; as the latter might trigger a break out. Also, avoid strong skin-lightening agents like glycolic acid and hydroquinone a month before your marriage. Oily skin type should prefer lotions or serums, while dry skin type should choose creams.
Weekly skin care: Besides daily AM and PM skin care, fix a day every week and follow a simple two step home-based facial: consisting of a scrub and face pack.

Scrub: Use a gentle, micro-beads based scrub to exfoliate your skin with gentle circular motions for not more than 3-5 minutes. Avoid nut-shell based scrubs or over-zealous and frequent scrubbing; the mantra is to keep it gentle.
Face pack: A right kind of face pack can do wonders for your skin, while the wrong one can be a disaster. Thus, for oily skin you need a clay based face back, while dry skin type can use hydrating face packs. Secondly, be sure you are choosing the right kind of active ingredients in your face packs that suit your skin and work best for your skin concerns.

Pre-bridal waxing: Get it scheduled at least 3-7 days before your marriage day, to let the post waxing blues settle. Also ensure there is a gap between waxing and Mehendi.
Pre-bridal body brushing and message: It is a good idea to relax your body and mind with a spa in the final week; but make sure the essential oils and creams are hypo-allergenic.
Pre-bridal Bleach: This one is tricky, "PLEASE DO NOT TRY A NEW BRAND" go with the one that suits you the best. Schedule it at least 3-5 days before your marriage, so that in case of mishap, dermatologist can manage the same.
Pre-bridal facials: A good idea would be to take the same facial at least a month before from the same saloon, to see if it suits your skin. If you are prone to breakouts, avoid this step.
Take a selfie: Take photographs of the front and both sides of your face in bright light as a starting point of your skin care journey. Keep a track of your progress, by regular selfies. Re-think if you need a dermatologist consultation.
All said and done, I would highly recommend at least one timely visit to cosmetic dermatologist to chart your skin care routine. I vouch that you can make much more with cosmetic dermatologist consult than a saloon visit.