How to remove unwanted hair permanently at home naturally
September 25, 2021
2021-09-25 5:16
How to remove unwanted hair permanently at home naturally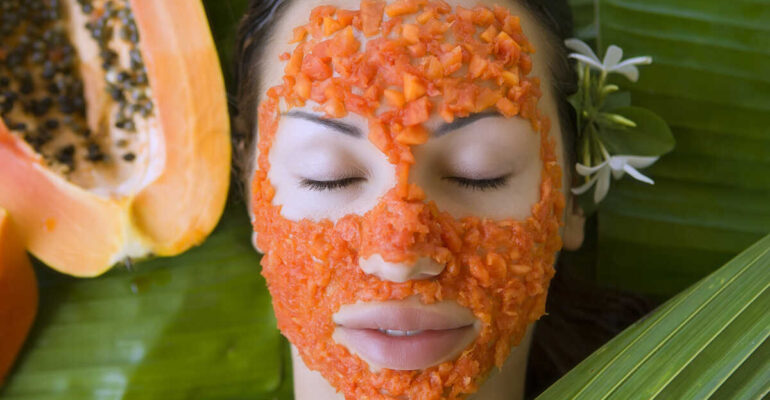 How to remove unwanted hair permanently at home naturally
Are you worried about excess hair on your face?
Fine hair on face impart darker hue to complexion. The home remedies given in this article can help in reducing them gradually over period of 3-6 months.
If you are worried about increasing thick dark hair on face? Then you are probably facing hormonal imbalance. You should consult a doctor to evaluate any underlying hormonal imbalance to stop this process. Unfortunately, none of the home remedies can help in removing theses thick coarse hair.
Remedy 1: Rub Raw Papaya Peel
Science: Papain enzyme is an active component of papaya, and it is present highest concentration just underneath the peel of unripe green papaya. Experiments show that papain enzyme can inhibit hair growth ( Source).
How: Rub the peel of unripe green papaya on the skin gently for 1 minutes, leave the residue for 15 to 30 minutes and rinse. You can repeat this every day provided you do not get any side effects.
Precaution: Papain can irritate sensitive skin, discontinue if you get irritation, burning, rash or redness.
Benefits:
Reduces hair growth
Lighten your skin tone
Helps in exfoliation and repairs damaged skin.
Remedy 2: Chickpea flour and turmeric paste
Science:
There are references of above ingredient in Ayurveda and this paste was used as Ubtan in ancient India.
How:
Mix and store the following dry ingredients in an airtight container and add the liquid ingredients just before using.
Rub this paste over unwanted hair and rinse off immediately or after 10 minutes. You can use this daily provided it does not cause redness, burning or rash.
Benefits:
Reduces hair growth
Lighten your skin tone
Helps in exfoliation and repair of damaged skin.
Tip: This mixture can be used as a substitute for body wash just like Ubtan was used in ancient India for the bath. The chickpea flour mechanically exfoliates your skin and turmeric has anti-septic and skin healing benefits.
Precaution:
Store this mixture away from water; it will get spoiled if water gets into it.
Do not use lemon and yoghurt in sensitive skin.
This mixture can dry your skin, so apply moisturiser after rinsing if your skin is already dry.
You can also try these creams with papain enzyme available in the market to reduce hair growth.