Rose water Toner For Combination Skin
September 23, 2021
2021-09-23 13:14
Rose water Toner For Combination Skin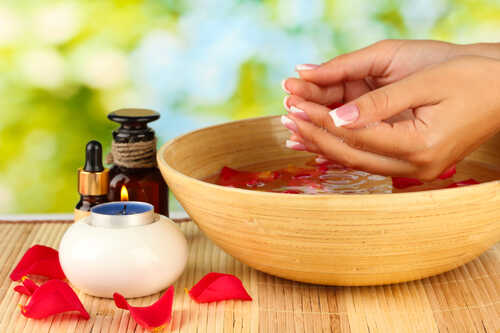 Rose water Toner For Combination Skin
Rose water toner for combination skin would help you balance oil secretion of combination skin type. It has following ingredients:
Apple cider vinegar removes extra oils. This reduces in open pores and pimples(if any). It also has an astringent action that helps in tightening the pores.
Glycerine has a balancing moisturizing effect to avoid over-dryness in combination skin.
Rose water imparts anti-acne, anti-aging and calming benefits to your homemade toner.
So, are you ready to make rose water toner for the combination skin?
How to rose water toner for Combination skin?
Mix and store the following ingredients in a bottle:
If you feel your skin is getting over dry with is toner, then shift to Homemade toner for dry skin: DIY recipe from Dermatologist. On the other hand, if your skin is still oily, then shift to Homemade toner for oily skin: DIY recipe from Dermatologist
Recipe video:
How to use?
Wash your face with this homemade face wash for combination skin.
Take a small amount of toner on cotton and wipe your face.
Make sure you spend more time on your T-zone.
Repeat until you don't get any residue on the cotton.
Use twice daily after washing your face in morning and night.
You can also use this toner to wipe off extra oils during the day, but avoid washing your face more than 2 times a day.
How to store?
You can use any airtight plastic or glass bottle and store it in cool dry and dark place. You can store this toner at room temperature for 21 to 30 days or even longer. I usually make small batches of this toner that last for a week or two.
What are side effects of this toner?
This toner has following side effects:
It can irritate sensitive skin. Thus, a patch test should be done before the first use.
If you cannot tolerate the smell of apple cider vinegar, then replace it lemon juice. However, it should be stored in the refrigerator.
Why don't you need many active ingredients in toner?
There is no need of putting fancy ingredients like mint leaves, green tea, oranges, strawberries, etc. in the homemade toner. Your skin cannot tolerate too many active ingredients, and they can do more harm than good. Thus, I strongly recommend restricting the use of active ingredients in night cream or face packs because they can act on your skin without the influence of environment.