Skin care during Holi
August 31, 2021
2021-08-31 10:18
Skin care during Holi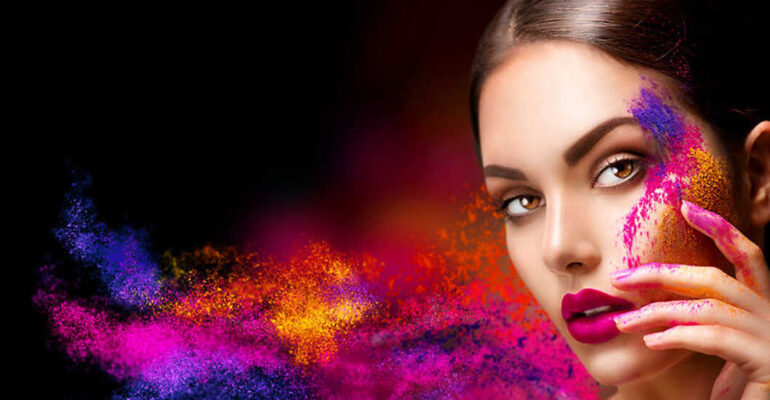 Skin care during Holi
"Doctor, my skin is sensitive, and I get outbreaks with colors of holi, can you suggest tips to curtail skin and hair care damage? What should be skin care during Holi?"
Holi is around the corner and so is the spring, setting in with colourful flowers. Yes! These flowers were once used to make natural colours for the festival of Holi. Unfortunately, the so-called modern technology has deteriorated not only our lifestyle but also our festivals. We at Dermatocare strive to make your Holi enjoyable without worrying about handling fast colours, dry skin or rash. All you need to do is follow our Step-to-Step Guide for hair and skin care in Holi.
A WEEK BEFORE HOLI:
Avoid any procedure that involves damage to the barrier of skin like threading, waxing, peeling, LASERS, etc. Start moisturising your skin especially if dry, until the skin texture returns to normal. You might need dermatologist appointment if you have pimples, redness, irritation or itching of the skin.
JUST BEFORE PLAYING HOLI:
Oil head to toe: Massage your body with coconut oil, right from your hair to toes. Slather oil to leave your skin shiny and slippery, this would reduce absorption of colours into your skin and also prevent dryness.
Clothing to cover all: Wear cotton clothes that cover most of your skin. You will have less of skin to battle with while removing colours. Cover your head with colourful bandana or cap to prevent your hair from getting coloured.
Protect your nails: Trim your nails short and put on your favourite nail paint and once dry, cover them up with the petroleum jelly. It is just like covering yourself in armour before heading to the enjoyable battle of Holi.
Save yourself from the sun: Rashes from colours are more likely to appear on frequent exposure to the sun. So put sunscreen on all the exposed parts including lip balm with SPF. Checkout Dermatocare reviews on Top Sunscreen available in the market.
Colour it Organically: Take intelligent decision by spending more on the organic colours and save both, your skin and the environment. Check out the organic holi colours available online on flipkart.com and Amazon.in
Hydrate yourself: All set to go! Remember to drink lots of water, thandai and juices but keep away from alcohol, it dehydrates your skin further.
AFTER PLAYING HOLI:
Dust it away: Dust all the dry colours away with your hand or pieces of cloth gently without rubbing your skin.
Oil it away: Most of the fast colours are oil soluble, so slather oil on the skin and relax. Alternatively, put a paste of besan, curd, turmeric and rose water on the skin and wait until dry. Scrub the dry pack to remove stubborn colours.
Bath it away: While bathing, first wash away all the colour from hair and skin with running water, followed by application of soap and mild shampoo. Rub the skin gently to remove colours, do not overdo because the friction of rubbing would aid in penetration of colours into your skin. The colour would gradually fade in a day or two.
Replenish the lost oils: The colours of Holi, water, the sun and finally overzealous cleaning leaves your skin dry. After the shower, pat dry your skin to leave it slightly damp and apply thick body lotion to trap the water on the surface of the skin. Repeat moisturising each time your skin feels dry. Oil your hair overnight if needed.
FOR A WEEK AFTER HOLI:
The skin care post-Holi is concentrated around moisturising and avoidance of harsh chemicals:
Use a gentle cleanser to wash your face.
Apply a bland cold cream/lotion each time your skin feels dry.
Do not use a scrub, bleach, toner, skin lightening or anti-ageing creams and home remedies like a lemon for few days.
Protect your skin from the sun by covering your face or by applying broad-spectrum sunscreens. However, even sunscreen should be avoided if your skin feels itchy or burning.
Visit Dermatologist immediately if your skin is red, irritated, burning, itching or breaking out.