This Pigmentation Regime by Dermatologist works in 60% of cases
August 31, 2021
2022-12-06 10:19
This Pigmentation Regime by Dermatologist works in 60% of cases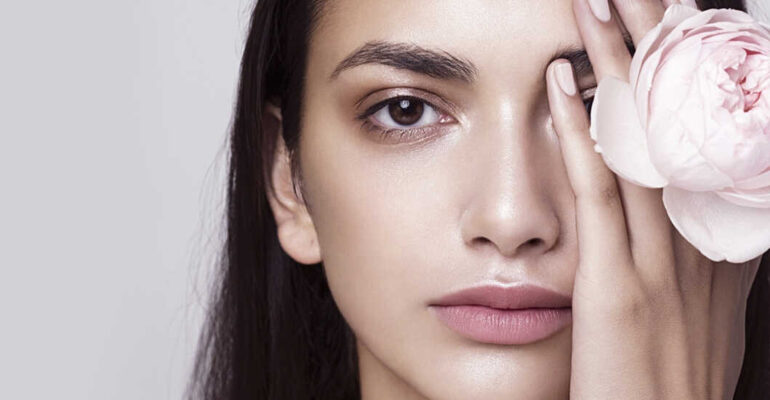 This Pigmentation Regime by Dermatologist works in 60% of cases
Doctor, what is the best skin care routine for hyperpigmentation?
As a dermatologist, patients of Pigmentation knock on our doors daily. Fortunately, effective skin-lightening agents are available without prescription across the globe now, which work in 60% of cases. However, in 40% of cases, dark spots are patches are either old or have an underlying cause, or have been made worst by use of steroids dont respond easily.
In this article, we have listed skin care regimes with products to be used in a series of 3 months to fade those dark spots or patches.
Which is the best skin-lightening agent?
Here is the list of best skin lightening agents that have studies to prove their efficacy:
Glycolic acid
Hydroquinone
Arbutin
Kojic acid
Azelaic acid
Glutathione
Tranexemic acid
Vitamin C
Combination of strong and mild skin lightening agents work best. I use strong agents like Glycolic acid and hydroquinone at night. Switch between them after a month or two to avoid side effects.
Milder agents like Arbutin, Kojic acid, Azelaic acid, Glutathione etc. are used in the morning. Switch between these agents every 3 months. Even after clearance of pigmentation, continue them to avoid recurrences.
In addition, Sunscreen is integral part of your regime lifelong. In next section you will know how to use these agents correctly.
In next section, we have listed skin lightening products that can be used during the day and night. However, choosing the right product can be confusing. Therefore, we have created following regimes that focuses on introducing potent skin lightening ingredients gradually:
Skin care routine for hyperpigmentation
Morning routine
Here is the sequence of skin care in morning- Face wash, rose water, mild skin lightening agent, sunscreen and then make up.
Step 1 Face wash:
There is no point using face wash that promise to erase wrinkles or dark spots because contact time of face wash is only 5 minutes. The only purpose of face wash is to remove excess oil, dirt, dust and pollutants..
RECOMMENDED BRANDS: The choice of face wash based on your skin type as discussed in the article given below:
Not sure what is your skin type? Click here!
Step 2: Rose water:
Pure organic rose water can hydrate and soothe your skin without clogging your pores. Rose water provides a water based hydration to your skin.
RECOMMENDED BRANDS: Best pure organic rose water in India and United States
Step 3: Apply Skin lightening agent
In the morning, you have to use mild skin-lightening agents lifelong because your pigment-forming cells are overactive. You can switch the following skin-lightening agent every month:
Vitamin C
Vitamin C in form of L-ascorbic acid is a powerful anti-oxidant that can repair ongoing skin damage caused UV rays, pollution, dust etc. It lightens skin, promotes even skin stone and imparts radiance to skin.
We reviewed the brands of Vitamin C serum in India, USA, and Canada. The ones that fulfilled our criteria are listed in this article: Best Vitamin C serum. Here are few Vitamin C serum with added advantage of skin lightening agents:
Azelaic acid
Azelaic acid is good choice for those who get acne. It can also be used in sensitive skin that is not red, burning or itchy. It works at 10 % concentration. You can increase upto 20% if it does not irritate.
Tranexamic acid 
Tranexamic acid works at concentration of 3-5% according to studies. It can be sag fey used by patients with sensitive skin type, providing skin is irritated. We could not find one global brand of tranexemic acid. Here are country wise recommendations:
Naturium Tranexamic Acid Treatment 5% combines four major skin-lightening agents- Kojic acid, Arbutin, Tranexamic acid, and Acetyl Glucosamine. It is a good product to treat stubborn dark spots or patches.
Kojic acid and Arbutin
Kojic acid and Arbutin are two safe skin lightening agents that can be used even by sensitive skin types.
| | | |
| --- | --- | --- |
| Brand | Country | Affiliate link to buy |
| The Derma Co 2% Kojic Acid Face Cream | India | Amazon.in |
| Evagloss Kojic Acid Serum with Arbutin serum | United StatesUnited KingdomCanada | Amazon.com |
Step 4: Apply sunscreen:
Daily Sunscreen is essential in fair skin, even indoors. However, darker skin tone don't need sunscreen indoors. They have melanin in their skin that protects skin from UV rays.
Sunscreen should be applied 30 minutes before stepping out. Repeat 3 hourly in case of prolonged sun exposure. Apply at least a teaspoon on face and neck to achieve full SPF. Ideally of SPF 30 is enough. But we don't apply thick layer of sunscreen. Therefore, SPF of 50 is preferable.
RECOMMENDED BRANDS: Best dermatologist recommended Sunscreens
Step 5 Make-up
Make up sits on the top of your skin care products. I don't recommend using make up with SPF. To achieve the SPF you have to apply a thick layer, which is not possible in make up products. Instead of layering too many make up products, you can apply compact powder with foundation. This will give you nice matt and smooth look.
Night routine for hyperpigmentation
Wash your face and massage rose water, similar to morning skin regime.
Step 3: Apply Skin lightening agent
At night, we can use stronger skin lightening agents like Hydroquinone, glycolic acid, mandelic acid, and lactic acid. Here are few tips to follow:
-Switch these agents every one month to avoid sensitivity and side effects.
-They tend to react with sun. So apply them at night and wear sunscreen in morning.
-Stop them if you notice redness, itching, burning, rash or darkening with these agents.
– Gradually increase concentration if available. Or start with twice a week application, then alternate night, finally daily at night. This is absolutely important in sensitive skin.
Glycolic acid:
Glycolic acid is one of the most potent AHA. If you have sensitive skin then start at concentration of 2 % and slowly work up to 10% concentration.
Hydroquinone
Hydroquinone is safe when used at concentration 2% for 1 month. Rotate it will glycolic acid for 1 month. You should avoid using 4% without prescription. Do not use if your skin sensitive or if you are pregnant. Do not use for more than 3 month at stretch because it can lead to Onchronosis.
It is OTC in United States, but available on prescription in other countries. Procelain Skin Whitening Serum has 2% Hydroquinone, Glycolic Acid And Vitamin C. It should be tried only if your skin is not sensitive Or allergic.
Weekly routine for hyperpigmentation
On the weekend, gently scrub your face followed by application of a face pack.
Step 1 Scrub:
Gentle scrubbing help in exfoliating dead pigmented skin cells. You can either buy one of these scrubs from the market of make one at home. For recipe, click here: Home made scrub
Step 2 Face pack:
After scrubbing, apply face pack with skin lightening ingredients like papaya, saffron, etc. You can either buy one of these face pack from the market or make at home. For recipe, click Homemade skin lightening face pack
FAQs
What is Melasma?
Dark patches or areas of hyperpigmentation on the face are dermatologically termed as Melasma. This pigmentation can be superficial in the epidermis or deep in the dermis. Pigmentation that occurs in the superficial layer of skin (Epidermal) is tan to brown in colour and is easier to treat. While pigmentation in the deeper layers of skin (Dermal) presents as bluish grey to black patches and it is less likely to respond to the treatment. Thus, the chance of recovery is less if your dark patches are black or bluish in colour.
What causes hyperpigmentation?
The factors, which either cause or increase the pigmentation on your face are:
Sun exposure: Ultraviolet radiations of the sun are a powerful stimulator for pigment-forming cells. Sun exposure is the single most important factor that needs to be addressed strictly to aid in clearance of dark patches. To know how to save your skin from the sun, read Sun Protection methods.
Hormonal changes: Dark patches in females can be triggered by hormonal changes, for example:
during pregnancy,
intake of oral contraceptive pills, or
polycystic ovaries,
ovarian cancers or
hypo/hyperthyroidism.
Irregularities or change in the flow of your menstrual cycle, weight gain, pimples, hair fall, or increased hair growth on your face are all indicators of hormonal imbalance.
Cosmetic induced pigmentation: Perfumes, preservatives, other ingredients in cosmetics can also cause pigmentation. In such cases, pigmentation is bluish-gray in colour and is concentrated around your forehead and temples. Discard all of the cosmetics that contain deep colours, multiple preservatives or fragrances. Discontinue any skin care product or cosmetics that cause burning, stinging or redness on the application.
Nutritional causes: Anaemia due to deficiency of iron, vitamin C, vitamin B12 or folate might cause hyperpigmentation in many undernourished females. See a physician if your Haemoglobin is low. Also, ensure that you take at least two fruits a day, two servings of vegetables, omega-3 fatty acid rich food like walnuts, antioxidants like green tea and drink at least 2-3 litres of water daily.
Physical or mental stress in the form of chronic illness, cancer, depression, etc. can also lead to pigmentation. So, try to engage yourself in positive readings and activities.
Medicines that are prescribed for depression, seizures, cancer, birth control, malaria, etc. can also cause hyperpigmentation. Consult your physician for substitution of concerned medicine.
Do's and Donts
-Eat multi-vitamin daily for 3-6 months.
-Correct hormonal imbalance or nutritional deficiencies if any.
-Discard skin care products that contain deep colours, multiple preservatives, and fragrances.
-Discontinue skin care product or cosmetics that cause burning, stinging or redness on the application.
-Stress is major trigger. I often see patients relapsing after stress. You can try the Inner Engineering course, if you are stressed.
-Avoid use of steroid. Steroid like betnovate, momate, lobate, cosvate, elocon etc. are quite popular in India. They can magically reduce dark spots. But once you leave them, pigmentation come back again in more severe form. Watch this video to know more:
What is the treatment?
As already pointed, the dark patches are quite stubborn, and regular treatment under Dermatologist is recommended. The treatment option can be divided into:
Topical creams: There is a range of cost-effective yet stronger creams available under prescription like:
Skin-lightening medicines: Hydroquinone 2-5% is the best and most popular skin-lightening drug, However, prolong use beyond few months should be avoided. Discard the cream if it turns yellow or brown and discontinue use it if redness, irritation, or burning occurs. Other less potent skin lightening agents are Kojic acid dipalmitate (0.75%-3%), Azelaic Acid 10-20%, Arbutin 0.5-5%, Licorice (Glycyrrhiza glabra) 0.5%, etc. They can be used for sensitive skin or as maintenance.
Antioxidants: Vitamin C in pure form and in the concentration of 5-10% is an excellent anti-oxidant, however, such composition is available only in capsule formulations. Most of Vitamin C formulas available in OTC cream is though stable but are not that effective.
Hydroxy acids: Glycolic acid 8-12% causes exfoliation and removes excess melanin from epidermis but can cause irritation and redness, more so in the sensitive skin. If glycolic acid irritates your skin, other alpha hydroxyl acids like lactic acid or mandelic acid can be tried.
Retinoids: Retinoic acid 0.25-0.1% in addition to skin lightening, it also promotes penetration of other agents. Discontinue use if you observe signs of retinoid dermatitis like redness, irritation, flakiness or rough skin. Anti-ageing is an additional advantage.
Steroids: Corticosteroid cream reduces irritation because of the presence of other agents and is widely used in combination. However, we do not favour its use because, after the initial dramatic response, most patients relapse and patients tend to re-apply themselves leading to steroid-induced sensitivity, thin skin, increase hair growth, etc.
Oral medications: Beside topical medication, certain oral medications like Tranexamic acid are also under trial. Iron and Vitamin supplements are prescribed if needed.
What procedures are done for Hyper-pigmentation?
Chemical Peels: Biweekly peels under dermatologist supervision are recommended in recalcitrant cases. Peels help by exfoliating the pigment-containing cells in the epidermis and rejuvenates your skin. There are hundreds of peels available today. Your dermatologist will decide which is best for your skin type.
LASERS: They can be used for resistant dark patches. However, the results are still under scrutiny.
All said and done! The bottom line is that dark patches might not fade away completely or recur even with the best of treatments unless sun protection is practised stringently!