Sodium lauryl sulfate- should you go SLS free?
May 2, 2017
2022-06-10 6:27
Sodium lauryl sulfate- should you go SLS free?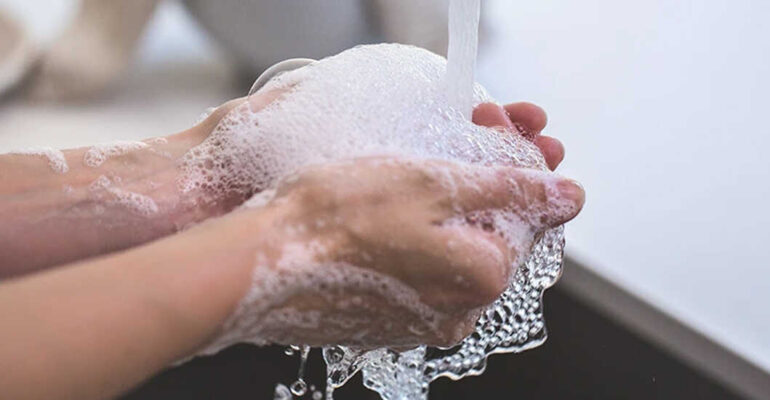 Sodium lauryl sulfate- should you go SLS free?
Sodium lauryl sulphates (SLS) is a surfactant or in simple language a detergent that imparts cleansing properties to face wash or shampoo. Though, most of the serious health concerns associated with SLS are not evidence based, we still recommend you to go for SLS-free products. To know why, read further!
SLS is a skin irritant, meaning if used on skin above certain concentration it will surely lead to reaction in form of redness, irritation and burning. Yes it is true that SLS is used in lower concentration in your skin care products, however you use them daily.
Here is the list of studies that mainly support irritant effect of SLS:
SLS is used as control to compare the irritant producing or relieving potential of other agents in many experiments, meaning SLS is proven skin irritant. (Reference Pubmed)
Further studies shows that irritant effects of SLS increases when combined other agents like octane, cumene, toluene, PEG etc. (Reference Pubmed)
SLS in high concentration of 10% removes natural moisturizing factors, disrupts skin barrier, and dehydrates skin (Reference Pubmed)
Fair skin is more susceptible to irritant effect of SLS. (Reference Pubmed)
SLS damages skin by oxidative stress that is it reduces the level of enzymes that help in removing harmful free radicals form skin. (Reference Pubmed)
SLS absorption is greatly increased in patients with eczema, especially atopic dermatitis. Thus, it all the more important to avoid irritants like SLS in patients with sensitive skin and allergies.
SLS might harm aquatic animals when water drained from our bathrooms reaches the water body, though we could not find study in support. We are also worried about SLS entering our food chain through sea-food.
MUST TRY: Get dermatologist assisted skin care regime tailored to your skin, by clicking here.
Does SLS cause cancer?
We could not find any study supporting this. Besides, SLS is not listed under list of carcinogens by American society of cancer.
Does SLS cause blindness?
Again it is just a rumour, it does irritate your eyes but no studies prove its association with blindness.
Does SLS cause infertility?
Many websites do mention SLS as cause of infertility, but we could not cite a study in support.
What should you do?
SLS should be avoided:
If you have any skin problem because absorption of SLS in more from damaged skin.
In baby products, though most of them are usually SLS free.
In leave on products, the products that are not washed after application like lotions, creams, toners, sunscreens etc.
In rinse of product like face wash or shampoo, if the SLS is listed in top 5 ingredients indicating that the concentration of SLS might be higher than maximum allowed concentration of 1%.
Avoid SLS containing toothpaste, to know why click here.