Sunburn Prevention Tips
August 18, 2021
2021-08-18 10:17
Sunburn Prevention Tips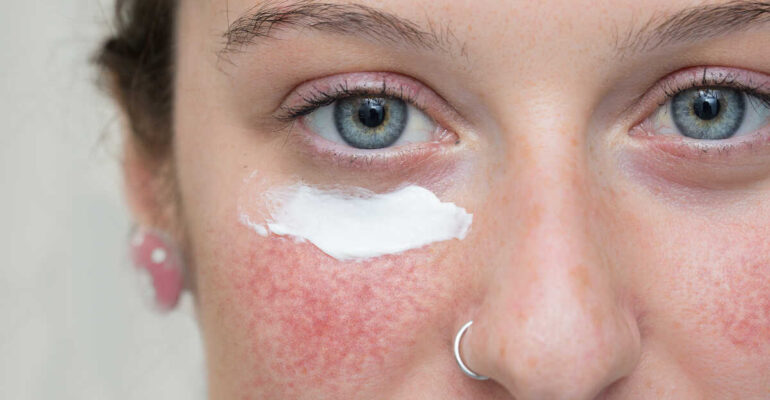 Sunburn Prevention Tips
Sunburn not only leads to discomfort but also skin cancer and pigmentation. So, it is critical to follow these prevention tips before stepping out with confidence on the hottest day:
Slather a generous amount of sunscreen:
No matter how much sunscreen you put once you reach in the sun, it will not protect you immediately. So always remember to put the Sunscreen at least 30 minutes before stepping out in the sun. Repeat every hour or earlier if wet. Do not forget to cover your lips, nose and ears.
Cover yourself:
Sunscreen has its limitation of uneven absorption, getting wiped off, or removed by sweating or water. Best is to clad yourself in loose fitting clothing that covers most of your body. You can either risk skin cancer or flaunt on your curves. The choice is all yours!
Protect your face:
Face especially lips, though not prone to sunburn is prone to skin cancer. Thus, wear sunglasses and a broad-brimmed hat to top-up the protection given by sunscreen.
Stay hydrated:
Drink water, juices, coconut water, and smoothies but avoids bear or alcohol. This would reduce chances of heat exhaustion.
Seek shade:
Don't under-estimate the importance of sitting in the shade on a beach. Make sure that most of your body in under the shade of roof, umbrella or tree while basking in the sun.
Step back:
Cover up your skin and walk back immediately to indoors if your skin gets red or has a burning sensation. Can't leave the beach fun? Then suffer the discomfort of sunburn now and skin cancers later!
Having mentioned the prevention tips, I would like to tell you who all are more to get Sunburn? If you fall in this category take extra care to follow above prevention tips to save yourself from the discomfort of sunburn altogether:
Fair skin: The fairer the skin, more are the chances of sunburn. But you might think what can I do about my fair skin? Start loving your fair skin and forget about getting tanned and take precautions as highlighted in this article, Skin & Sun.
Age factor: Individual above 60 years of age or less than six years old should avoid undue sun exposure and take sun protective measures.
Medications: For diabetes, fungal infection, contraception, antibiotics, diuretics, etc. can increase your risk of getting sunburnt. Check with your doctor if you could substitute them or take extra precaution to protect yourself.
Going on a holiday: Do you think that only beach holidays increase the risk of sunburn? A holiday in destinations near the equator, or on mountains or even deserts might increase your chance of getting burnt.
Once in a while sun exposure: If you are going on a beach holiday to escape the wrath of cold winters at your native place, you might burn your skin more easily.