Timeline Or Stages Of Sunburn – Know From Dermatologist
August 18, 2021
2021-08-18 12:53
Timeline Or Stages Of Sunburn – Know From Dermatologist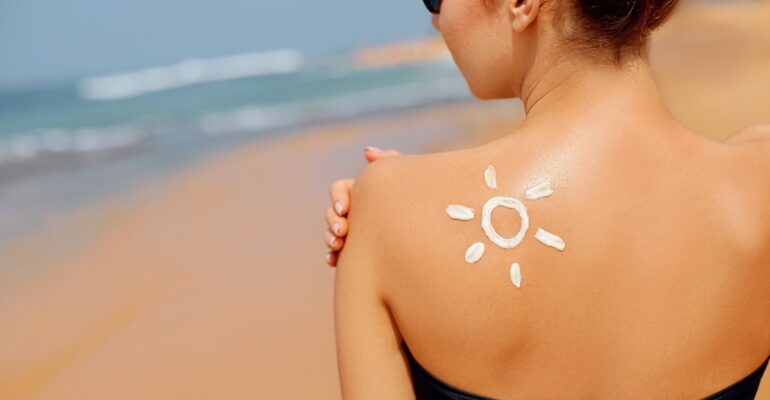 Timeline Or Stages Of Sunburn – Know From Dermatologist
Sunburn, as the name suggests is burning of skin on exposure to harmful ultraviolet rays from the sun. Our skin has an inbuilt mechanism to protect us from harmful UV rays; however if the exposure to the sun is severe, then the protective mechanism fails and sun rays burn the skin cells inducing DNA damage. The body responds by inflammatory response leading to sunburn in following stages:
Immediate Tanning:
The unique aspect of sunburn is that it does not show up immediately. However, your skin is trying to protect itself at the microscopic level by secreting melanin that helps by absorbing the harmful UVB rays. This is the reason wheatish to dark skin turns darker on exposure to the sun. Unfortunately, the fair skin doesn't have a natural reserve of melanin and UVB rays start damaging the DNA of your skin cells. People with fair skin might not realise that they are getting burnt while in the sun because there are no evident changes on skin till this stage. If the sun exposure ceases at this level, you might notice only mild redness and discomfort sometimes later that might heal in 3-5 days without much intervention.
Redness and swelling:
However, if you continue to bask in the sun, you might develop redness, swelling and pain over next few hours. This means that your skin suffered enough damage that your body had to launch defence mechanism in the form inflammation. At this stage, you can ease your sunburn by using anti-inflammatory interventions like steroid and Paracetamol as explained by me in the article, How To Heal Sunburn-10 Steps Guide From Dermatologist
Blisters:
Blisters along with severe pain and burning sensation appear if you continued sun exposure despite redness and pain on your skin. Don't you deserve to end up in such a painful and discomforting sate? Do know that in the case of prolonged sun exposure you might even develop symptoms of heat exhaustion like vomiting, dizziness, fatigue, etc.? Your skin sends warning signals first by getting darker, then red and finally blisters; it is up to when you decide to terminate the sun exposure!
Healing:
A minor sunburn usually settles over next 3-7 days followed by peeling of skin. However, moderate to severe sunburn can take much longer to subside, unless you follow step-to-step guide mentioned in this article, How To Heal Sunburn-10 Steps Guide From Dermatologist
Flaking and peeling of skin:
Sunburn leads to the death of many skin cells that are shed from your skin in the form of flaking or even peeling. At this stage, there is no role of steroids or anti-inflammatory medication. You can apply a generous amount of coconut oil or moisturiser with skin identical moisturising factors like Cetaphil Restoraderm lotion to accelerate the shedding process.
Delayed tanning:
Sunburn might heal leaving pigmentation especially in darker skin tones or freckles in lighter skin tones.
Skin cancer:
Yes! Sunburn increases the risk of getting skin cancer especially if you get one during childhood or even in adolescence. Thus, as soon as you notice sunburn resort to:
these10 step guide mentioned in the article, How To Heal Sunburn-10 Steps Guide From Dermatologist
Choose the product judiciously as described in the article, Best Sunburn Relief Or OTC Treatment In US
Follow the preventive steps detailed in the article, Sunburn Prevention Tips- Know From Dermatologist.