Top 3 Pros and Cons Of Whitening Your Teeth
August 13, 2021
2021-08-13 11:03
Top 3 Pros and Cons Of Whitening Your Teeth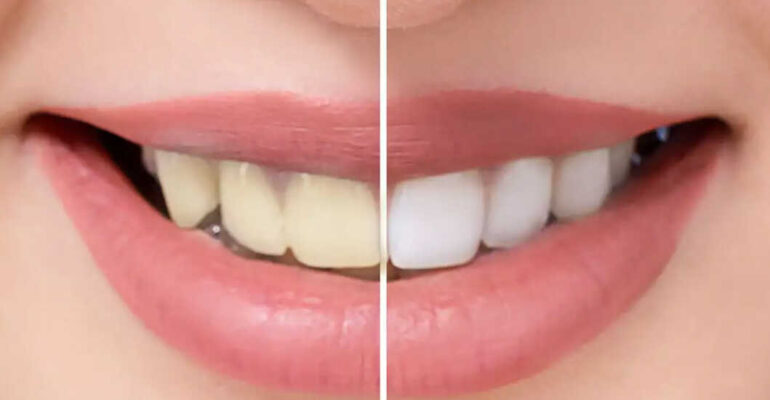 Top 3 Pros and Cons Of Whitening Your Teeth
Written By Dr Surbhi, MD Skin
Last updated: 24/07/21
Many people choose to whiten their teeth for various reasons but mostly because they want to improve the appearance of their smile. However, teeth whitening is a bit controversial in nature with some praising results and others discouraging it. There are various ways to whiten teeth, from teeth whitening strips to procedures done by dental professionals.
Before you consider getting your teeth whitened, it is best to examine both the pros and cons of the procedure, some of which are highlighted below.
Pros:
1. Whiter teeth:
This is the biggest reason that people opt for teeth whitening is to have a cleaner and brighter smile. Teeth whitening helps to remove discolouration on teeth and evens out the colour of the enamel.
As a result, the teeth are a lot whiter and the smile of the patient is brighter. If you are looking to get a brighter smile, teeth whitening might be for you.
2. Removal of very deep stains:
Besides the regular stains from food that can be washed away, sometimes teeth suffer from very deep-set stains either caused by poor cleaning or build up of particles on the enamel. These can be a source of embarrassment for those who suffer from it.
Tooth whitening is a good way to remove these stains for good and patients who have tried other methods to no avail often find a long-term solution in tooth whitening.
3. Improved self-confidence:
With stains removed from the enamel and a whiter smile, most people usually get an increased sense of self-confidence from being able to show off their smile.
On top of this, people are usually perceived in a better light with whiter teeth. This is because white teeth are commonly associated with youth and beauty and thus, people with whiter teeth have a better public perception.
CONS:
1. Wearing of the enamel:
The enamel is the white surface of the tooth that is visible to the naked eye. This is the part of the tooth that is whitened. One of the risks that come with tooth whitening is that the use of very harsh products might lead to the waring of the enamel even if there is an initial whiteness of the tooth.
Consistent wearing off of the enamel can lead to serious tooth damage in the long run.
2. Not all dental problems can be solved through whitening:
Despite the many benefits of teeth whitening, it is not a sure guarantee for all dental problems. Intense discolouration of the teeth or teeth that have gone brown may not be able to be restored through teeth whitening.
In such cases, it might be that the tooth is decaying and needs to be removed. In such a case, dental implants such as 123's dental implants would be the solution rather than tooth whitening.
3. Some other problems might need to be treated:
Oftentimes, patients use tooth whitening to treat a symptom of a dental problem while ignoring the larger problem. For example, receding gums will cause the exposed part of the tooth to appear brown or yellow. In such a case, the gums first need to be treated before tooth whitening is considered.
Tooth whitening can be very beneficial for patients who are in need of it and might also not be the necessary procedure for a patient's dental problem. Before you opt for tooth whitening, consider all the pros and cons as well as your individual situation before a decision is made