Vitiligo Diet- Myth Or Fact
August 23, 2021
2021-08-23 11:52
Vitiligo Diet- Myth Or Fact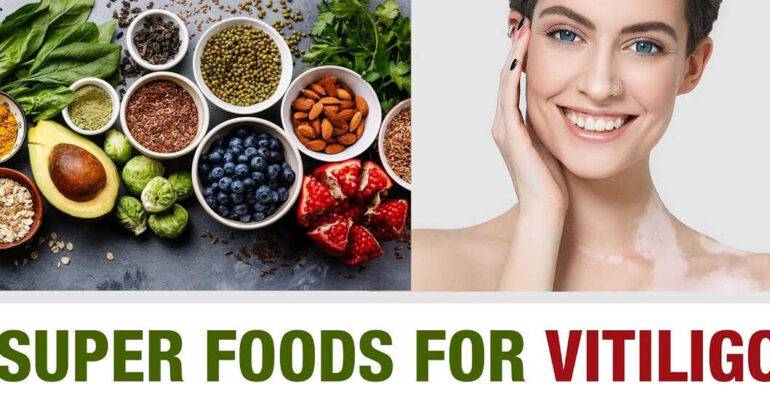 Vitiligo Diet- Myth Or Fact
Written By Dr Surbhi, MD Skin
Last updated: 24/07/21
"Doctor, Does nutrition have a role in vitiligo? Should I avoid white food items?" This is the most common query of a patient with vitiligo. They are eager to know whether there is any role of diet in halting the disease and if there are any foods that can increase the vitiligo. Fortunately or unfortunately there are no known particular foods that will cure vitiligo and there are none which will make it worse.
Can diet modification help in curing Vitiligo?
Current literature search suggests that changing food habits are not going to cure your Vitiligo.
Should I avoid white food items?
No !Avoidance of white foods has been suggested by some cultures, but this doesn't hold true. In contrast, the white foods that mostly include dairy products are a rich source of calcium.
What kind of food can promote pigmentation in Vitiligo?
The emphasis should be given to a balanced and healthy diet rich in nutrients and multivitamins, especially those used during pigmentation process. Although no nutrients can be identified as a cure, following nutrients are involved in pigmentation and might be helpful:
Vitamin B12 & folic acid found in green leafy vegetables, yeast extracts, legumes
Vitamin C found in citrus fruits, vegetables, amla, etc.
Vitamin D found in fish, cod liver oil, milk, eggs, fortified yoghurts, etc. But around 90 % of body requirement fulfilled by sun exposure.
Beta carotene found in dark green, orange and yellow vegetables & fruits.
Copper found in leafy greens, including turnip greens, spinach, Swiss chard, kale, and mustard greens.
Zinc found in sea food, wheat germ, nuts, etc.
Iron found in liver, sunflower seeds, nuts, lamb, beans, whole grains, dark leafy greens (spinach), dark chocolate, and tofu.
Drinking plenty of water for healthy skin.
This article is AUTHORED BY Dr Amitoj Garg, MD Dermatology
Dr Amitoj Garg is director of Jagdamba Skin & Laser Center, Sriganganagar, Rajasthan. After finishing dermatology training from Krisha Institute of Medical Sciences, he has received formal training on lasers and cosmetic surgery under the guidance of Dr Venkatraam Mysore. He has conducted presentations and has been awarded at various International, National and State conferences. He can be reached at amitoj2@gmail.com.