4 Secrets To Younger-Looking Skin 
April 10, 2023
2023-04-10 8:29
4 Secrets To Younger-Looking Skin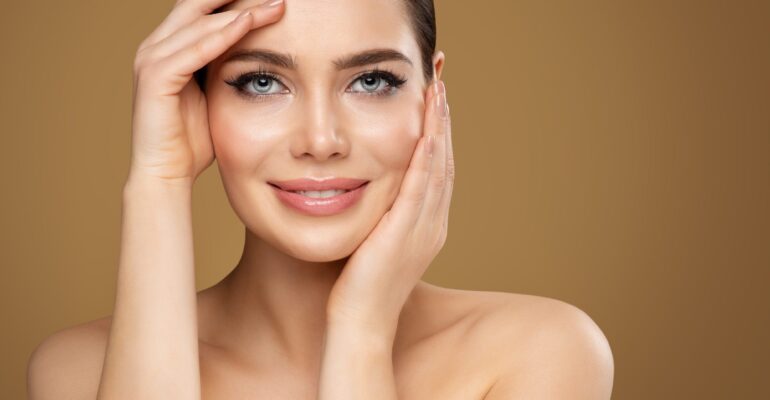 <strong>4 Secrets To Younger-Looking Skin </strong>
Aging is inevitable. But if you're not careful, your skin can age even faster than usual. Fortunately, there are certain steps you can take to slow down the physical signs of aging.
If you're worrying about crow's feet, fine lines, furrows in your forehead, and dry or wrinkly skin, then you're in the right place. Be it beauty products and creams, a change in lifestyle and diet, and a perfect balance of using the right treatments, there's never a shortage of ways to take better care of your skin.
It's time to say hello to fuller, healthier, and younger-looking skin with these four tips:
1 . Consider Dermal Fillers 
In the past, men and women only started to worry about aging by the time they're in their late thirties or early forties. These days, with the growing public consciousness about health and well-being, many people have started anti-aging measures as soon as they reach their twenties. After all, stress, hormones, and sun exposure can cause premature aging.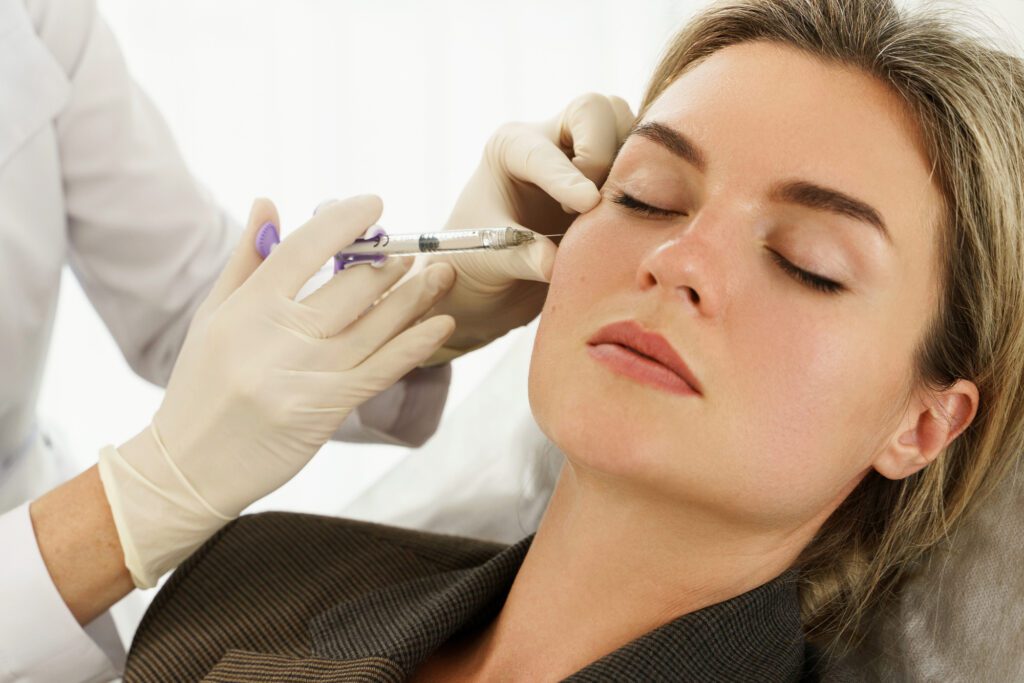 Dermal fillers for facial asymmetry, in particular, are taking the cosmetic industry by storm—and for good reason. While creams are tried and tested, it takes a longer time for their effects to be visible. Fortunately, this type of treatment has made it possible to get instant results. This is probably why dermal filler injections are some of the most popular minimally invasive cosmetic procedure in the US, according to a report from the American Society of Plastic Surgeons.
If you're keen on stopping time through dermal fillers, consult a trusted dermatologist from reputable medical clinics like Youth Lab. Don't settle for anyone less qualified. A reputable dermatologist guarantees excellent results as they also know which spots to target in your face.
2. Pump Up On Healthy Food  
You are what you eat. So, if you fill your body with junk, it'll naturally look and feel like junk, too. If you've been slacking off in this area, today is the perfect time to be more proactive. Observe a balanced diet of healthy protein, good fats, and fiber.
You can start with superfoods like nuts, avocadoes, and berries, etc. These are foods with a very high nutritional density. They're packed with vitamins, minerals, and antioxidants— and they also lower calories! For an exhaustive list read this article on diet for good skin and hair.
Another important step is to make a conscious effort, one day at a time, to cut out too much refined sugar and junk. According to studies, consuming too much refined sugar can lead to serious health conditions like diabetes, heart disease, and obesity. This is why the American Heart Association recommends a refined sugar intake limit of 6% of calories daily.
3. Protect Your Skin From The Sun  
Before stepping out into the sun, ensure you've given your skin ample sun protection by applying sunscreen with at least 50 SPF. According to the Skin Cancer Foundation, proper sunscreen application can reduce your risk of developing melanoma by 50% and squamous cell carcinoma by 40%.
Along with applying sunscreen, observe these basic sun protection measures:
Use an umbrella or a cap when the sun is too intense;
Use eye protection like sunglasses;
Stay out of the midday sun if you can;
When out on the beach or in a pool, reapply sunscreen every two hours.
4. Cleanse Skin Twice A Day  
Cleanse your skin at least twice a day—once in the morning and once more at night. Removing dirt, residue, and dust that may have settled on your skin is very important. Excess oil and dirt can result in the build-up of bacteria.
Dermatologists will tell you how to go about a skincare routine that suits your skin's needs, but generally, this starts with using a gentle cleanser with a pH balance of 5.5. Active ingredients like hyaluronic acid and ceramides can help protect your skin from further damage.
Reverse Skin Aging Now
While no one is exempt from aging, you can avoid premature aging with the right treatments, products, and lifestyle. The suggestions above are tried and tested, but it's always a good idea to consult a dermatologist first. These skincare professionals can give you an individualized approach based on what works for your skin and what doesn't.