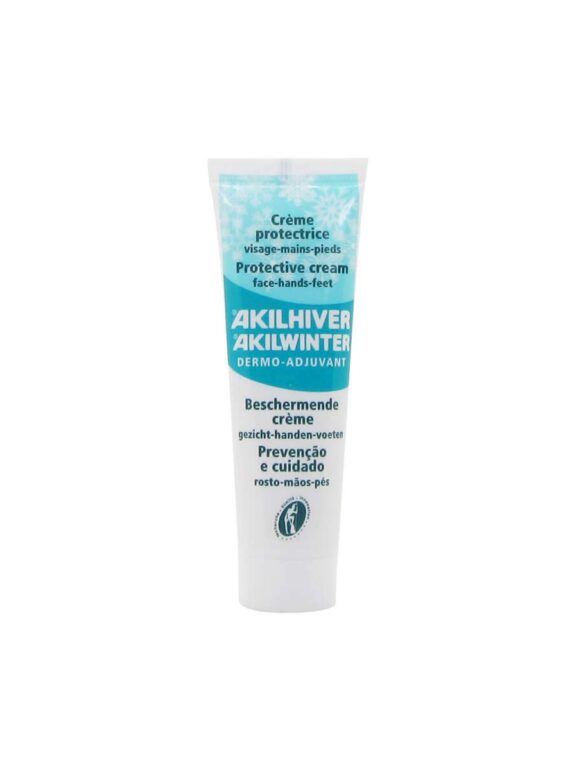 Akilhiver Akilwinter Chilblains Cream
Akilhiver Akilwinter Chilblains reduces chilblains symptoms like pain, redness, irritation, itching and burning.
What is it? Cream to reduce chilblains/perniosis
Who can use it? If you have red, itchy, swollen hands and feet in winter, called chilblains or perniosis
Goodies: Gingko Biloba, D-panthenol, Calendula Oil
CHECK PRICE ON Amazon.com
Description
Akilhiver Akilwinter Chilblains helps chilblains with the help of Gingko Biloba along with the reduction of symptoms like pain, redness, irritation, itching and burning. It has following ingredients:
Gingko Biloba activates blood circulation and thus can help in preventing or curing chilblains, where the critical issue is stagnation of blood flow on exposure to cold. Ginkgo works on the circulation by opening more of the small capillaries according to one study.
Enoxolone also called glycyrrhetinic acid or glycyrrhetic acid is potent anti-inflammatory ingredient the can help in soothing the burning and itchy skin of chilblains.
D-panthenol or Pro-vitamin B5 helps in skin repair and prevents skin irritation.
Shea butter provides deep moisturisation along with mineral and anti-oxidants that in turn help in soothing and repairing your skin.
Calendula Oil helps in stopping bleeding, prevents infection and speeds healing according to Wikipedia.
Vitamins A has anti-ageing benefits and helps in cell renewal.
Vitamin E is anti-oxidant.
Thus, it Thus, Akilhiver Akilwinter Chilblains is worth trying for mild to moderate cases of chilblains. However, if your problem is severe, please consult your doctor. Do not forget to follow the tips and tricks to prevent red swollen toes and fingers listed in this article, Treating Chilblains- Red, Itchy And Swollen Toes In Winters