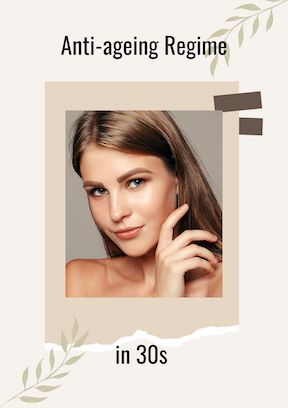 Anti-ageing regimen for 30s- Dermatologist Recommended
As you hit 30 years, it gets absolutely important to focus on anti-ageing. The combination of Vitamin C and retinol is the hallmark of wrinkle-free skin. The key is to switch brands from time to time especially when you see stagnation in results.
What is it? The anti-ageing regime for 30-40 years of age with a focus on skin brightening
Who can use it? Oily to normal skin types for dealing with signs of ageing.
Sensitive skin: Yes, you can try if your skin is calm