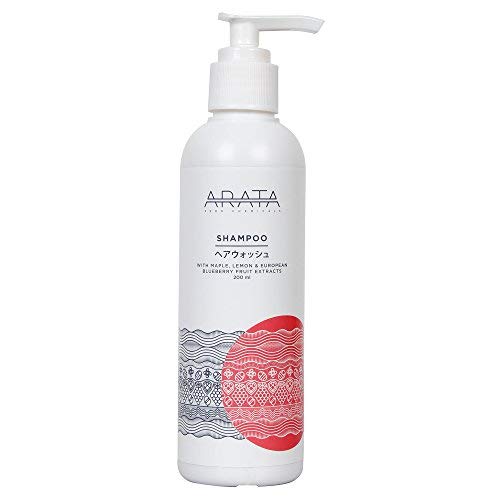 Arata Zero Chemicals Unisex Shampoo
Arata Shampoo is Soapnut or reetha-based shampoo with 2 chemical-based mild surfactants Decyl glucoside and Sodium cocoamphoacetate with lots of exotics herbs.
What is it? Soapnut based shampoo
Who can use it? Normal to oily hair
Description
Pros:
Soapnut or reetha is the main surfactant used in Arata shampoo.
It also has 2 mild surfactants namely, Decyl glucoside and Sodium cocoamphoacetate, that might add to the cleansing action of reetha. Both these are derived from coconut oil.
Blueberry extract and honeysuckle flower extract might help in calming your scalp.
It has natural fragrance derived from the raspberry lime fragrance.
Out of 13 ingredients, only 4 are chemical based that too safe and mild.
Cons:
Arata Shampoo might not be a good choice for dry hair because Reetha can be a harsh surfactant if it is in high concentration.
Arata Shampoo should be used with caution on sensitive skin because reetha and citrus extract might act as an irritant.
It is not zero chemical shampoo as claimed because Out of 13 ingredients only 4 are chemical-based, but they are safe and mild.
It does not mention any preservatives on the list, and it is very difficult for the water-based product to stay without preservative for long.
Reetha or soapnut has been used for ages by Indians for washing hair, however, the process is tedious. Reetha can make your hands and hair very dry and if used in high concentration. Therefore, Arata Shampoo is Soapnut or reetha and should be used for normal to oily hair.
Additional information
| | |
| --- | --- |
| Gender | Female, Male |
| Hair Type | Normal, Oily |
| Hair Concern | Frizzy hair |