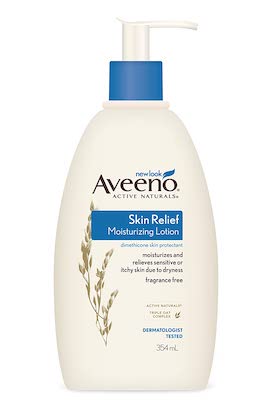 Aveeno Skin Relief Moisturizing Lotion
Aveeno skin relief moisturizing lotion is a hydrating and soothing moisturizing lotion that can be used for dry to normal skin prone to allergies, eczema and psoriasis.
What is it? A moisturising lotion for face and body
Who can use it? Dry skin prone to allergies and itching.
Sensitive skin: Unlikely to irritate