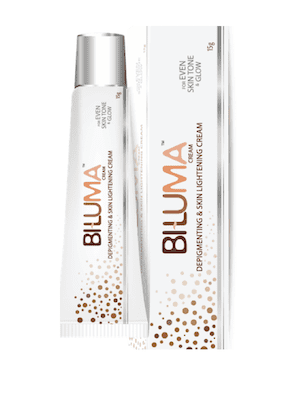 Biluma Skin Whitening Cream
Biluma cream is manufactured by Galderma, the makers of Cetaphil range of products. It is hydroquinone-free skin whitening cream that has 6 potent skin lightening ingredients.
What is it? Skin lightening cream available on prescription of doctor.
Who can use it? Dry to normal skin type prone to reduce pigmentation. It might feel greasy on oily skin.
Can it be used for sensitive skin? Yes, people with mild sensitive skin can try this cream if it calm. However, patch test should be done before first use. Avoid in super-sensitive skin.