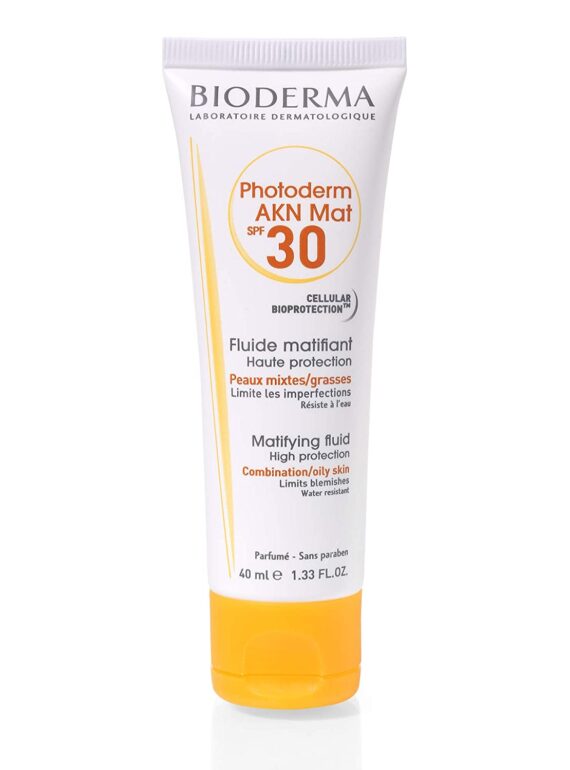 Bioderma Photoderm AKN Mat SPF 30 Sunscreen
Most sunscreen occlude your pores and lead to acne and open pores. The product under review is an exception. Bioderma Photoderm Akn Mat Fluid is water based sunscreen that does not make your skin greasy. In addition, it soothes and exfoliates your skin long with reducing acne.
What is it? Water based sunscreen with SPF 3o
Who can use it? Oily to normal skin prone to acne, open pores, black/whiteheads
Will it irritate sensitive skin? Unlikely to irritates sensitive skin, until unless your skin is irritated, red, or burning.
Goodies: 4 sunscreen agent, BHA( salicylic acid ) and AHA (glycolic acid), Seaweed, Gingko Biloba, Ectoin, Vitamin E, Rhamnose, Gingko Biloba
Not so good: Fragrances