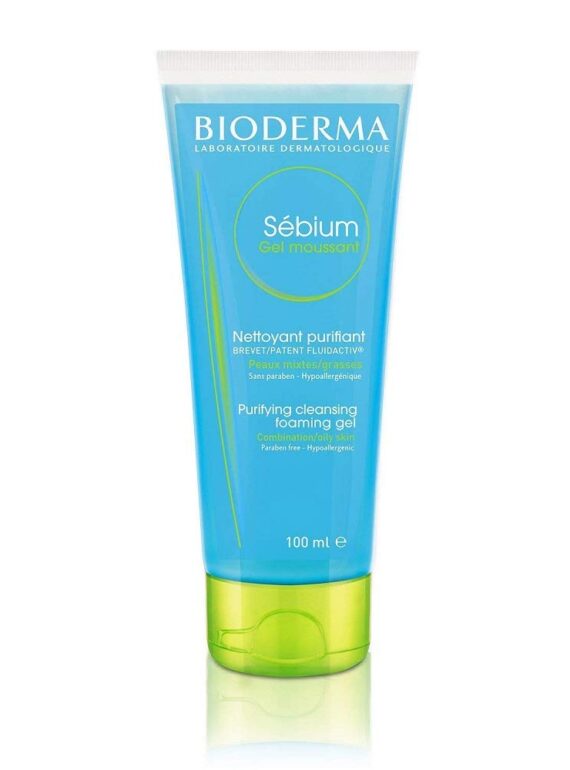 Bioderma Sebium Gel Moussant Face Wash Review
If you want a face wash for oily skin, then Bioderma Sebium purifying foaming gel is your perfect choice. It is a foaming gel that deep cleanses your face, chest and back. It works effectively by removing oil and impurities from the skin.
What is it? Gel-based foaming face wash
Who can use it? Oily to combination skin prone to acne/open pores
Sensitive skin: Might not suit super-sensitive skin
Goodies: Lactic acid, Zinc sulphate
CHECK THE PRICE ON AMAZON.IN and AMAZON.COM
Description
Bioderma Sebium purifying foaming gel Benefits
Perfect deep yet gentle cleaner for the skin: The product is a mix of surfactants with a great foaming action that removes all the dirt and sebum effectively without affecting the skin's hydration.
Control oils: It also has a Fluidactiv sebum complex that helps to achieve better sebum quality, thereby preventing skin breakouts.
Hydration: Mannitol, Xylitol and Rhamnose are sugar alcohols that help keep the skin hydrated and nourished.
Exfoliation: The presence of lactic acid has a soothing effect on the skin and its exfoliation properties.
Keep a check on acne-prone skin: Zinc Sulfate helps limit the growth of bacteria that aggravates acne problems owing to its antimicrobial properties.
Bioderma Sebium purifying foaming gel side effects:
Not for dry and sensitive skin
Additional information
| | |
| --- | --- |
| Gender | Female, Male |
| Skin Type | Normal/Combination, Oily |
| Skin concern | Acne & Blemishes, Ageing/Wrinkles, Pigmentation & Dark Spots, Pores/Blackheads/Whiteheads |
| Senstive skin | Highly Sensitive, Mildly Sensitive, Not Sensitive |
| Regime | Morning, Night |