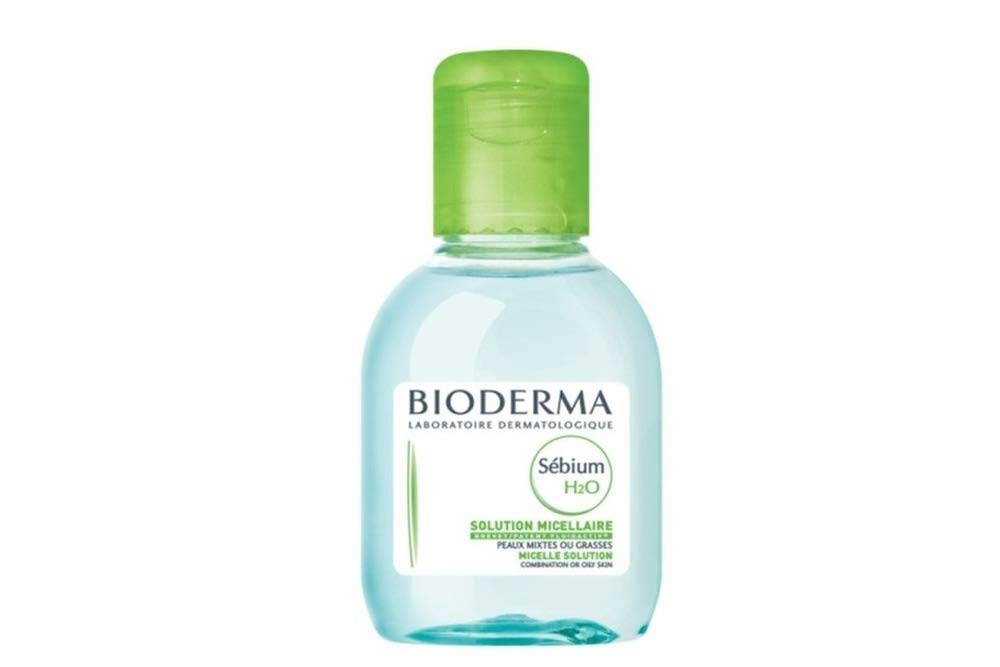 Bioderma Sebium H2O
The Bioderma Sebium H2O is worth trying as a cleanser, toner and make-up remover for oily skin types prone to acne. It can help in reducing oil secretion, pimples, and pores along with skin repair.
What is it? Micellar water. It can be used as a cleanser on the go without water and as a make-up remover.
Who can use it? Oily skin prone to acne
Sensitive skin: Avoid if it is red, irritated, itchy or bumpy.
Goodies: Zinc, Glycolic Acid, Kaolin, Vitamin C and E.
Variants: Bioderma Sensibio for dry and sensitive skin.
Description
Bioderma Sebium H2O benefits
Cleanser: Bioderma Sebium H2O is a micellar solution that helps in cleansing your skin by trapping the make-up, dirt and dust in the goblet of oil, without the need of surfactant or water. Dermatocare research on micellar solution revealed that even soaps and detergent form micelle to remove oily stuff, and Bioderma Sebium H2O does the same action as a soap but without the use of harsh surfactants.
Makeup remover: This micelle solution is potent enough to remove the waterproof make-up.
Controls oil: It reduces oil secretion minimises pore size and prevents acne.  It has oil and acne controlling agents like alcohol denat, Zinc, Glycolic Acid, and Kaolin.
Skin repair: It helps in skin repair with the help of two powerful anti-oxidants Vitamin C and E.
Bioderma Sebium H2O side effects
Bioderma Sebium H2O has alcohol that might be drying for dry and sensitive skin. 
Additional information
| | |
| --- | --- |
| Gender | Female, Male |
| Skin Type | Normal/Combination, Oily |
| Skin concern | Acne & Blemishes, Ageing/Wrinkles, Pigmentation & Dark Spots, Pores/Blackheads/Whiteheads |
| Senstive skin | Mildly Sensitive, Not Sensitive |
| Regime | Morning, Night |