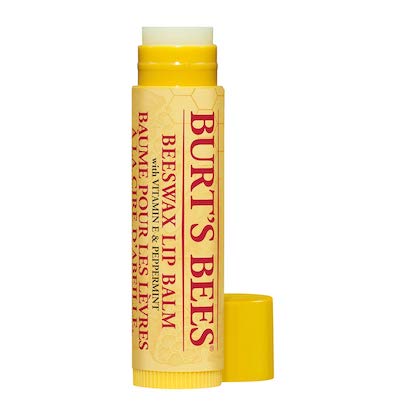 Burt's Bees 100% Natural Lip Balm
Burt's Bees Beeswax Lip Balm is recommended for regular use during winter for the prevention of dry and chapped lips.
What is it? 100% natural lip balm
Who can use it? Anyone for prevention of chapped lips. It might not suit chapped lips if you are allergic to fragrances or Soy.