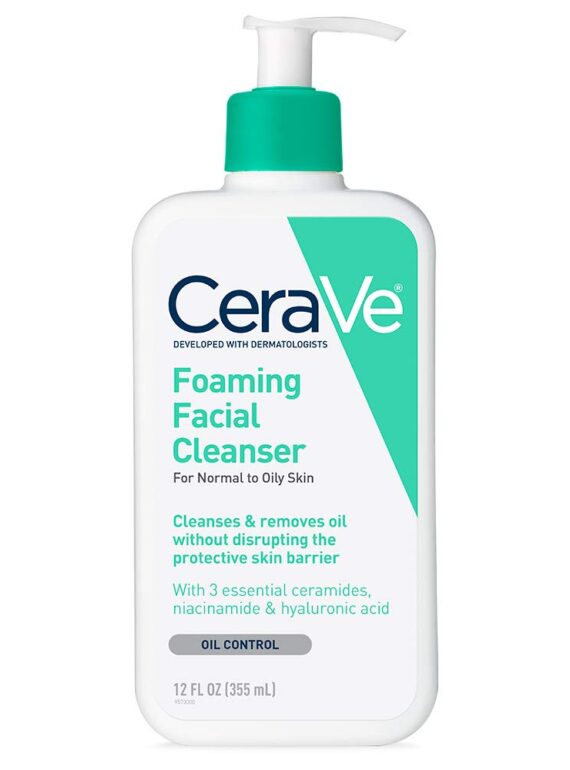 CeraVe Foaming Facial Cleanser
The cleansers for oily skin are predominantly harsh, but the CeraVe foaming facial cleanser is the perfect fit as it deeply cleanses the skin without disrupting the skin barrier. It is suitable for normal, oily and also acne-prone skin owing to its non-comedogenic properties, those that help avoid skin blockage problems.
What is it? Foaming face wash
Who can use it? Normal to oily skin prone to acne.
Is it safe for sensitive skin? Yes! however avoid if your skin is red, irritated, dry, or burning.
Goodies: Niacinamide, Ceramides
Not so good: None