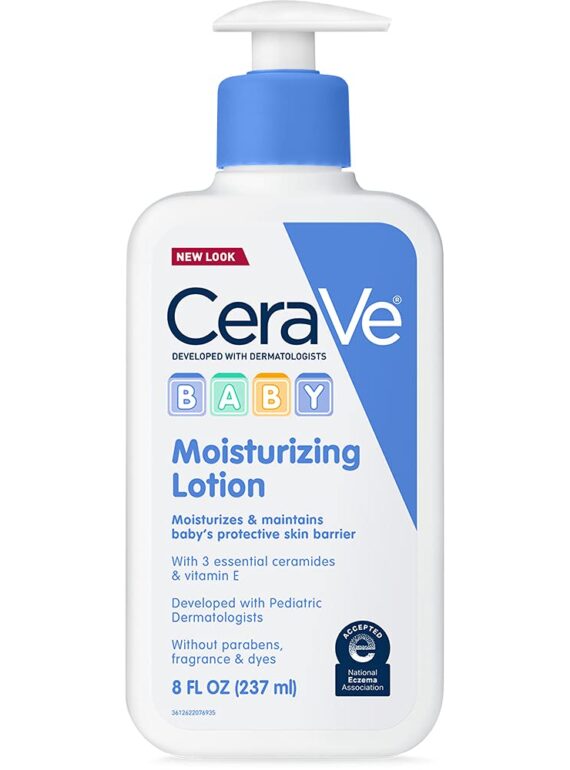 CeraVe Moisturising Baby Lotion
CeraVe Moisturising Baby Lotion is an ideal non-greasy, lightweight formulation devoid of any ingredient that might affect a baby's extremely delicate and gentle skin. It is a fragrance and paraben-free lotion packed with beneficial ingredients to nourish and hydrate baby skin for a longer duration.
What is it? A moisturising lotion for babies
Who can use it? You can use it as a regular moisturiser for children starting from infancy twice a day.
Sensitive skin: Yes can be used for children prone to allergies or atopic dermatitis.
2 variants: Lotion is for normal skin. while Cream is for dry skin.