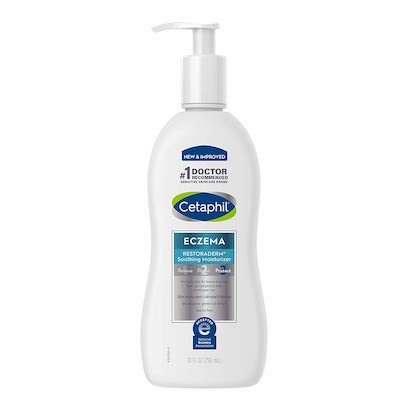 Cetaphil RestoraDerm® Eczema Calming Body Moisturizer
Eczema or even dry itchy skin is characterized by a disturbance of skin microstructure. Cetaphil restoraderm helps in calming your eczema with the combination of patented ceramide and Filaggrin technology that strengthens the skin's protective layer.
What is it? Body lotion with benefits of calming skin allergy
Who can use it? Dry skin types prone to atopic dermatitis, allergies, sensitivity, itching, and eczema
Sensitive skin: Unlikely to irritate sensitive skin. However, chances of reaction cannot be ruled out, especially in severe cases of eczema.