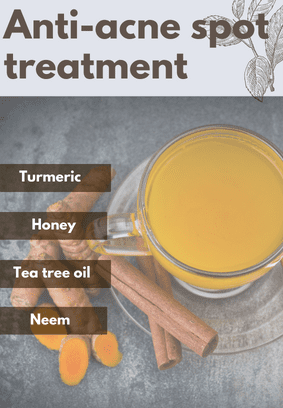 Home made acne spot treatment
Are red or pus-filled pimples bothering you? Try this homemade acne spot treatment. Red or pus-filled acne usually responds within 3 days of applying this home remedy. However, this remedy will not help you to get rid of black/white heads, or nodular or cystic lesions.
What is it? Acne spot treatment
Who can use it? All skin types to be used as a spot treatment on red or pus-filled pimples.
Sensitive skin: Can try it as a spot treatment if the skin is calm
How to make: Check the description box