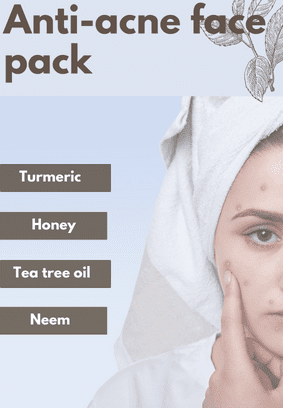 Homemade anti-acne face pack
Reversing the ageing clock is the desire of each one of us. While we recommend retinoids, peptides and Vitamin C in the anti-ageing daily routine. Use natural ingredients in form of this face pack is a great way to rejuvenate and pamper your skin once or twice a week.
What is it? Home-made skin anti-ageing face pack
Who can use it? All skin types for skin rejuvenation. We have modified the base ingredients for each skin type.
Sensitive skin: Can try if the skin is calm.
How to make it? Check description box