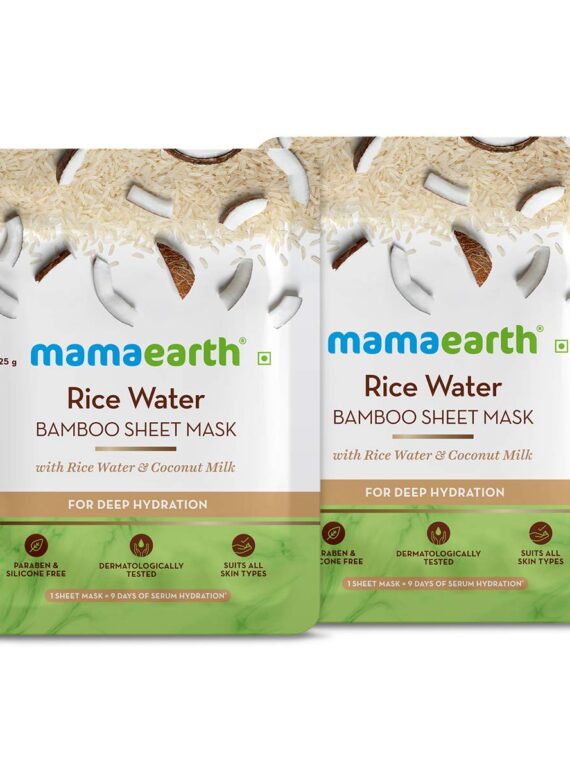 Mamaearth Rice Bamboo Sheet Mask
Rice water is deeply nourishing and brightening for the skin. When combined with coconut milk and argan oil it can hydrate the dry skin.
What is it? Sheet mask with rice water, Argan oil, coconut milk
Who can use it? Dry skin for deep nourishment and skin brightening
Sensitive skin: Can be used on inflamed skin, however, the chances of sensitivity cannot be ruled out.