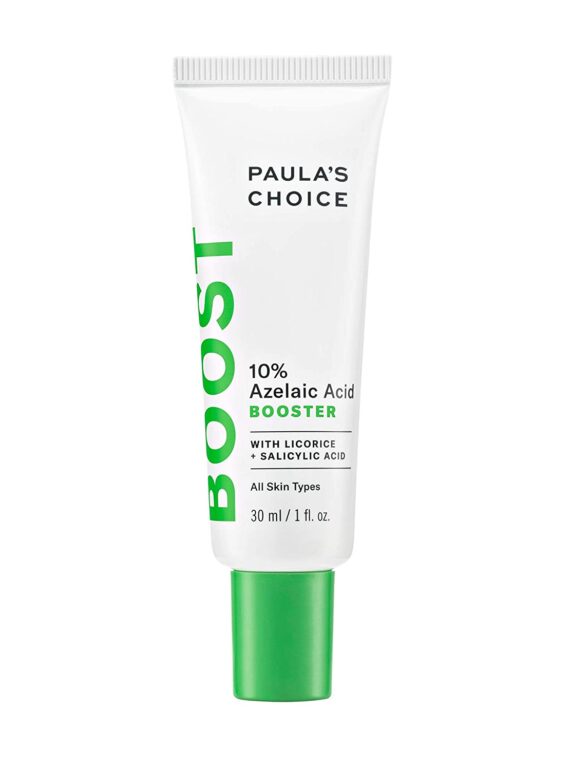 Paula's Choice BOOST 10% Azelaic Acid Booster Cream Gel
Paula's Choice 10 % Azelaic Acid Booster is a lightweight oil-free gel that can be used for all skin types. It is a potent blend of azelaic acid, salicylic acid and soothing plant-based derivatives. It helps in reducing acne, rosacea and post-acne marks.
What is it? Gel with skin lightening, anti-acne and skin-soothing action
Who can use it? All skin types prone to acne, pigmentation, post-acne marks, and rosacea.
Sensitive: Do not use on red, irritated or burning skin. Start once your skin is calm.