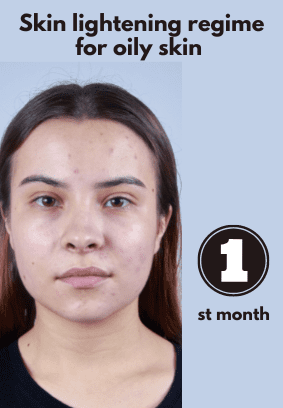 Skin Lightening Regime for Oily Skin (Month 1)
If you are having pigmentation in the form of dark patches/spots, tanning or uneven skin tone, then this skin lightening regime is for you. We have created a series of 3 regimes to gradually increase the potency of skin-lightening agents to get the best results.
What is it? Skin lightening regime Month 1
Who can use it?Oily skin types with Pigmentation
Sensitive skin: You can try only if your skin is calm for a long time. Avoid if your skin is irritated, burning or itchy.
What next? After completing Month 1, you can shift to Month 2 of the skin lightening regime.