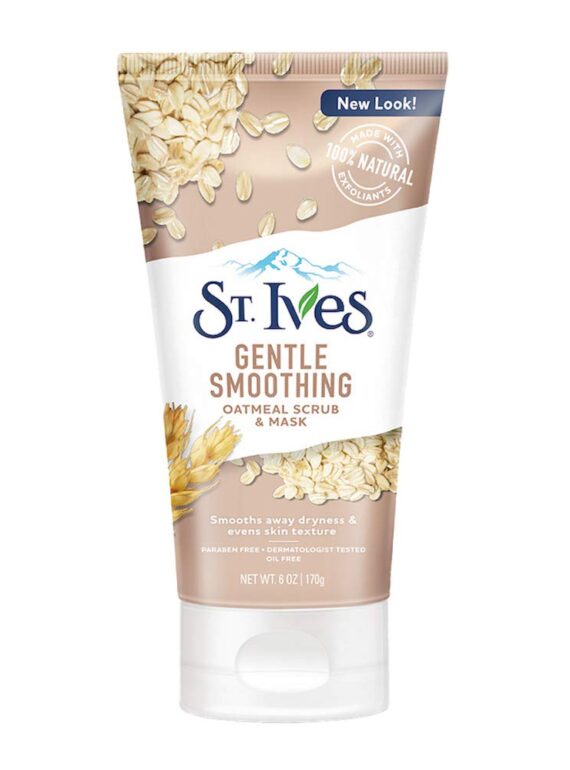 St. Ives Nourished and Smooth Oatmeal Scrub
If you have dry or sensitive skin, then this scrub is the right pick. It gently exfoliates your skin along with a deeply nourishing and hydrating base.
What is it? Face scrub
Who can use it? Dry skin to prevent dullness and promote smooth skin texture
Sensitive skin: Can be tried after your skin is calm.
Description
Benefits:
Gentle Exfoliation: The hallmark of this scrub is that it offers gentle exfoliation with a mix of oatmeal and walnut shell powder.
Hydrate your skin: The base of this scrub has glycerine, honey, oatmeal and water that provide deep nourishment to the skin.
Mild cleansing: The surfactants used are mild that does not strip the natural skin barrier.
Side effects
It is safe to use. Avoid in oily skin type because it might leave your skin greasy.
Additional information
| | |
| --- | --- |
| Gender | Female, Male |
| Skin Type | Dry |
| Skin concern | Acne & Blemishes, Ageing/Wrinkles, Pigmentation & Dark Spots, Pores/Blackheads/Whiteheads |
| Senstive skin | Mildly Sensitive, Not Sensitive |
| Regime | Weekly |