How to erase Wrinkle I Dermatologist Guide
December 24, 2021
2022-12-13 6:04
How to erase Wrinkle I Dermatologist Guide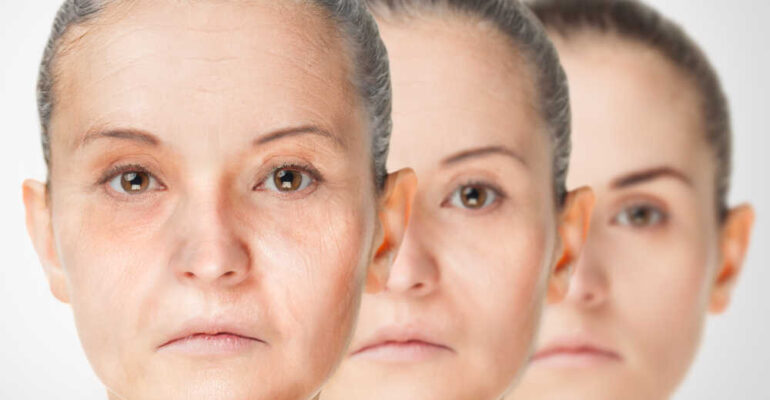 How to erase Wrinkle I Dermatologist Guide
Doctor, how to erase wrinkles?
As a dermatologist and beauty blogger, I often get this question. You can erase wrinkles once they are formed with procedures like Botox, Fillers, and LASERS.  But can you erase them with anti-aging cream alone? The answer is No!
We can definitely delay the formation of new wrinkles with a good anti-aging skincare routine, lifestyle, and supplements. If you start these as early as 25, your skin will stay even-toned, radiant, and wrinkle-free for a long.
I started an anti-aging skincare routine mentioned in this article when I was 25. Now at 42, I can vouch that wrinkles can be delayed. Watch this video to have a sneak peek at my skin and the lifestyle that worked for me:
If you want to erase wrinkles before they become prominent, follow the regime given below.
Skin Care Routine To Erase Wrinkles
The best age to start is when you are 25. Necessary as you hit 30's. However, it's never too late to embark on your anti-aging journey! So let's get started!
Morning regime
The Morning regime consists of the following steps:
Face wash
Tone with rose water
Repair skin with Vitamin C
Protect skin with sunscreen. Repeat if you go out.
Makeup sits on the top.
Step 1: Face wash
The only purpose of the face wash is to remove excess oil, dirt, dust, and pollutants. There is no point in using a face wash that promises to erase wrinkles or dark spots because the contact time of face wash is only 5 minutes.
Then how do you choose your face wash? The choice of face wash depends on your skin type. Click below for dermatologist-recommended face wash for your skin type:
Not sure what is your skin type? Click here!
Step 2: Rosewater
After washing your face, spray and massage rose water to freshen up your skin instantly. Rose water hydrates, soothes and repairs your skin. For maximum benefits, use pure and organic rose water.
Brand recommendation: Click this link Best pure organic rose water in India and United States for brands shortlisted by the Dermatocare team.
Step 3: Apply Vitamin C serum
The next steps focus on repairing your skin with the help of Vitamin C. It is a powerful antioxidant that can repair ongoing skin damage caused by UV rays, pollution, dust etc. It lightens skin, promotes even skin tone and imparts radiance to the skin.
Brand recommendation: Click this link, Best Vitamin C serum in India, the US, and the UK.
Step 4: Apply sunscreen:
Sunscreen is a must if you don't want wrinkles on your face. Use a broad-spectrum sunscreen that protects against both UVA and UVB rays. SPF of 30 is enough for casual sun exposure, while SPF of 50 is a must for prolonged or severe sun exposure.  
Sunscreen should be applied 30 minutes before stepping out. Repeat 3 hourly in case of prolonged sun exposure. Apply at least a teaspoon to the face and neck to achieve full SPF. The choice of sunscreen depends on your skin type, type of sun exposure, skin sensitivity, and skin concerns.
Brand recommendation: Read this article to find the best dermatologist-recommended sunscreen for your skin.
Step 5 Make-up
Make-up sits on the top of your skincare products. Avoid layering multiple make up products because they clog pores and give an orange peel appearance to your skin in long run.
Night regime
Night skin care regime has the following steps:
Step 1: Remove make-up completely. Any residue of makeup left on the skin can clog pores and compromise its barrier.  
Step 2: Wash your face.
Step 3: Spray and massage the rose water.
Step 4: Apply an anti-aging cream.
Step 4: Anti-ageing night cream
The choice of anti-aging cream depends on your skin type and sensitivity. Retinoids are best for normal to oily skin types. In contrast, peptides are best for dry and sensitive skin. Besides retinoids, your anti-aging cream should also have anti-oxidants, peptides, and exfoliating agents.
Brand recommendations: For dermatologist-recommended anti-aging creams, click Best retinol or retinaldehyde products. 
As already pointed out, peptide-based anti-aging creams are suitable for dry and sensitive skin. While there are many brands with retinoids, only a few brands listed below have peptides:
The Ordinary Buffet serum
Available in
India @ Amazon.in
United States @Amazon.com
Olay Regenerist Collagen Peptide 24 Face Serum
Olay Regenerist Collagen Peptide 24 Face Serum has peptides, Niacinamide, and panthenol. It can soothe sensitive skin, along with reducing dark spots and wrinkles
Available in
-India @ Amazon.in
–United States @Amazon.com
Fillerina Night Cream
Best results with Swiss patent technology
Fillerina 12 HA cream is a patented product with many anti-ageing ingredients like retinoid, peptides, collagen, elastin, glycolic acid, lactic acid, Hyaluronic acid etc. It is worth a try for those who want to keep their skin young!
Click here for the full review, Fillerina cream review
Available in
-India @ Amazon.in
– United States @Amazon.com
Once a month
Dead skin cells tend to build up on the top of your skin,, especially after 30 years. We recommend at-home peeling once a month until the skin gets even toned, and radiant. After 3 -5 sittings, you can do peeling once in 8-12 weeks. However, peeling should be done with utmost care to avoid any side effects as detailed in this article, Chemical Peeling: Dermatologist Guide.
The Ordinary peeling solution
FAQ
Why do you get wrinkles?
Wrinkle occur because of the loss of collagen and elastin in the second layer of skin. Studies show the following changes occur at the microscopic level in your skin:
-Reduction in Collagen leads to fine lines.
-Elastin store dwindles, causing sagging.
-GAGs are responsible for water binding. Their reduction is visible as a loss of soft and supple skin.
-Hyaluronic acid decreases in the epidermis. As a result, wrinkled skin looks thin and dull.
How to erase wrinkles?
The focus of the anti-ageing skincare routine is the following:
Protect skin from ongoing damage
Skin is exposed to oxidative damage due to stress, pollution, bad lifestyle, UV rays etc. Anti-oxidants like Vitamin C, E, B3, and Glutathione scavenge the free radicals and protect skin from ongoing damage. Daily use of Sunscreens can prevent UV rays-induced damage.
Rejuvenate lost collagen and elastin
Fortunately, we can rejuvenate the collagen and elastin fibres that cause wrinkle by following two proven anti-ageing agents:
Peptides like Palmitoyl Tetrapeptide-7 and Palmitoyl Tripeptide-1 (MatrixylTM 3000) stimulate collagen synthesis and activate dermal metabolism.
Preserve what you have
Skin loose hydration, elasticity, even skin tone and suppleness with age. Ingredients like Hyaluronic acid, Kojic acid, Argan oil, and Arbutin tackle these changes.
Does anti-wrinkle cream work?
Studies show that regular use of dermatologist-recommended anti-ageing creams has the following benefits:
Delay in the appearance of fine lines.
Delay in the formation of new deeper wrinkles. But might not drastically reduce existing wrinkles.
Improvement in the skin's texture gives an even-toned and smooth look.
Improve dull and patchy look in dry skin types with peptide and hyaluronic acid-based anti-wrinkle creams.
Reduction of oiliness, pimples and open pores in the oily skin with retinoid-based anti-wrinkle creams.
Improve dark spots and patches with alpha-hydroxy acid or Vitamin C-based anti-wrinkle creams.
But, but, but… none of skin care products can prevent sagging of skin, deep wrinkles, or loss of volume.
Can diet hep in erasing wrinkles?
Lifestyle in the form of sleep, diet, and exercise profoundly affects your skin. We recommend the diet listed in this article, Diet for good skin & hair, to our patients. We have seen a significant impact on the overall health and skin of our patients.